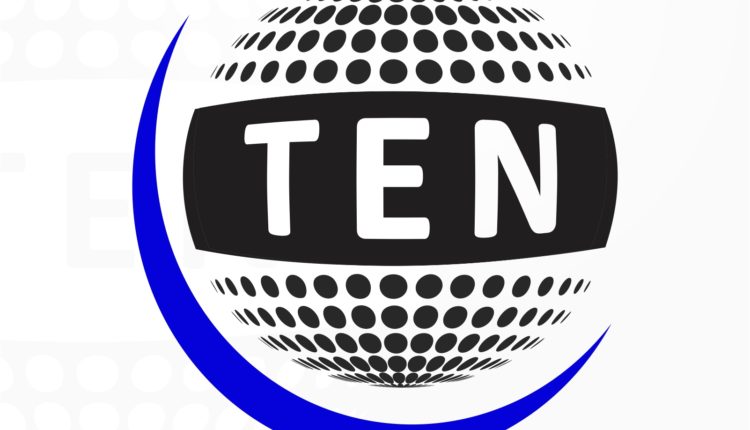 PROFILE OF SHAHNAZ HUSAIN
Shahnaz Husain – The living legend who epitomizes Beauty and Wellness
The phenomenon named 'Shahnaz Husain' needs no introduction anywhere in India or overseas. A dynamic entrepreneur who single handedly revolutionized and transformed the Beauty Business with her sheer passion, grit and vision, Shahnaz is indubitably a 'Living Legend' and a huge source of inspiration for countless of budding entrepreneurs especially women the world over.
Albeit she got married at a very early age, she could still manage time efficiently for pursuing and realizing her entrepreneurial dreams. Success never came on a platter as she had to battle many a challenges before finally tasting success in her untiring and truly awe inspiring professional journey.
Her real life story and never ending list of accomplishments have in the past four decades irrefutably inspired countless of young people all over the globe to make the most of the little opportunities that life offers.
Her exclusive range of herbal cosmetics comprising world class skincare and beauty products enjoy colossal popularity all over the globe. From famous Indian as well as International film stars to politicians, sportspersons, corporate honchos, almost everyone has used and lauded Shahnaz Herbal range at some point or the other, for globally promoting 'Ayurveda' like never before in the "Beauty and Wellness" segment at the global level. As the pioneer of organic beauty care, Shahnaz has been globally acclaimed for her practical application of country's indigenous and most trusted holistic system of herbal healing –the Ayurveda. In fact, she has always taken great pride while stating on various national and international forums that Ayurveda finds its deep roots and origins in India and how it offers the most incredible solutions to protective, preventive and even corrective cosmetic-care. Besides, she has spent a lifetime enlightening masses on how Ayurveda does wonders in curing the root causes, rather than symptoms and in activating the body's natural healing processes.
Shahnaz never misses to educate people about how Ayurveda perceives good health as complete well-being, of body, mind and soul.
Born in a family of legal luminaries and distinguished icons of the country, Shahnaz made a mark at a very early stage of her career as a result of her product innovation. Founder and Chairperson of The Shahnaz Husain Group, she has evolved more than 400 formulations for general beauty care, treatment of skin and scalp disorders, health and fitness. With passage of time, these formulations have broken new glass ceilings in the Ayurvedic Industry. The ingredients comprise herb, flower and fruit extracts, essential oils and other natural substances. State-of-the-art manufacturing and R&D units, as well as long standing expertise have given the Group a vital edge over others in the sophisticated formulation of products. Besides, there are myriad other products for beauty care, based on specific extracts. A line of Ayurvedic health tonics, medicinal formulations, herbal drinks, herbal teas, herbal capsules and Aromatherapy essential oils have also been launched. Among the recent launches being the 24 Carat Gold Range, Pearl Cream and Mask, Oxygen Cream, Diamond Collection, Plant Stem Cells, the Platinum Range, the revolutionary Telomere DNA Defence and Black Diamond ranges. Advanced Ayurvedic therapeutic products called Chemoline have also been introduced to assuage the adversities of chemotherapy and radiation on the skin and hair.
When it comes to the most advanced Ayurvedic care, 'Princess' as Shahnaz Husain is fondly referred to by her admirers overseas, is 'undoubtedly' the first name that comes to mind.The reason for this is not just her highly exclusive salon treatments, but her legendary range of natural products. The USP of 'The Shahnaz Husain Group' is that it offers the distinctive advantage of an integrated system of salon care and product excellence, and this is what really sets the Group apart from all others. The Shahnaz Husain Group has been successful in establishing a global presence primarily because it has given top class priority to safety, efficacy and quality.
The Shahnaz Husain Group is present in more than 100 countries, where it has franchise salons, direct product distributors and beauty institutes. There is a constant endeavour at Shahnaz Husain Group to expand their footprints all over the globe, and thus take 'Ayurveda' and 'Brand India' to more and more countries with time advent.
The Group has counters in famous stores like Galeries Lafayete in Paris, Harrods and Selfridges in London, El Corte Ingles in Spain, the Seibu Chain in Japan, the Bloomingdales in USA, besides myriad exclusive outlets in the Middle East, South East Asia, and Australia.
Women empowerment and ensuring financial independence for women has been Shahnaz's key focus area all these years. By motivating homemakers to open salons in their own homes, training them in the finer nuances of the beauty business and offering the Shahnaz Herbal name, she inspired a drastic change in the lives and outlook of countless women. She is also the pioneer of vocational training in beauty in India. Another remarkable facet is her commitment to altruistic social causes offering free beauty training courses for the speech & hearing and visually impaired. She has also written a beauty book, which has been put in Braille. She has played a pivotal role in helping provide career opportunities to physically challenged students.
Shahnaz was awarded the Padma Shri by the Government of India in 2006 for bringing rich laurels to the country and for passionately and assiduously promoting the concept of Ayurvedic herbal products. It is remarkable how she has been vociferously educating and cautioning people about the adversities of using chemical cosmetics. As a matter of policy, she never misses an opportunity to apprise people about the myriad perils involved with the use of cosmetics constituted of harmful chemicals.
Besides Padma Shri, Shahnaz has been honoured with many other prestigious international awards including three prestigious ones from London all in one month. She is the recipient of the "Outstanding Ayurvedic Innovation Award" at the House of Commons in the British Parliament. The award was presented to her by Eric Pickles, Secretary of State for Communications and Local Government. She also received the "Woman of the Year" Asian Achievers Award from Asian Business Publications Ltd (ABPL), as well as the prestigious Olympia Award for "Outstanding Contribution in Ayurveda and Plant Cosmetics" at the Olympia Show in London.
Shahnaz Husain has lectured at MIT, Harvard Business School, Oxford University and London School of Economics on Brand India and Ayurveda and how she was successful in establishing a global network of franchise ventures sans any commercial advertising.
In her illustrious professional career spanning more than five decades, she has been conferred numerous awards and honours including the coveted "World's Greatest Woman Entrepreneur" award bestowed on her by 'Success Magazine' in the year 1996.
Her par excellence and innovative business acumen coupled with her endless zeal for conquering new frontiers earned her the sobriquet "Princess". Over the years, her business and franchise associates love addressing her as 'Princess Shahnaz'.
An unforgettable crowning moment came when Geoffrey Jones, Isidor Straus Professor of Business History at Harvard Business School remarked, "We felt compelled to include Shahnaz Husain in Harvard Business School's Creating Emerging Markets project, both because of her entrepreneurship role in creating India's natural beauty market, and her strong belief in the importance of corporate social responsibility. In both regards, she is a pioneer and a role model, and we were delighted and humbled that she was willing to spare her time to help the project succeed. We anticipate that the interview will be widely used by educators and researchers, and by many others interested in seeing how she became so successful and impactful."
That she has also spoken at the House of Lords and House of Commons in the British Parliament on Ayurveda and Woman Empowerment add more feathers to her cap.
In an interview for Harvard Business School's 'Creating Emerging Markets' project, Shahnaz describes the origins, growth, and development of her business, elucidating how her innovative and unique approach to Beauty made her products a worldwide phenomenon.
The country's ace beauty brand has taken the world by a storm on numerous occasions whenever she launches a new beauty and skin range of products. Shahnaz Herbals is the only Indian cosmetic brand to be present at Selfridges, in London. Her beauty range products being based on natural and ayurvedic ingredients happen to be biggest USP in the foreign market. Shahnaz was the only lady invited by the US President Barack Obama to represent India at the Presidential Summit on Entrepreneurship in Washington DC held in April, 2010.
Shahnaz spearheads a huge organization with a worldwide chain of numerous franchise clinics, shops, schools and spas as well as Ayurvedic formulations for skin, hair, body and health care.
She aspires to consolidate her global success and International branding during 2017 by taking Ayurveda to every corner of the globe, and thus realize her dream of seeing India lead the International Cosmetic Industry with Ayurvedic Beauty Care. That Shahnaz Ayurvedic Products have been tested by the most daunting and exacting test of all viz. the "Time", bears testimonial to the veracity that they are indeed the best, and the most reliant, in addition to being the most effective.
Shahnaz is determined to take Ayurveda to every corner of the globe and thus hopes to realize her dream of seeing India leading the international cosmetic industry with Ayurvedic beauty care.
Her two epic one liner's speaks volumes about her vision and success, "I sold a 5000-year old civilization in a jar." and "Empowering lives has been the motivation behind our various endeavours."