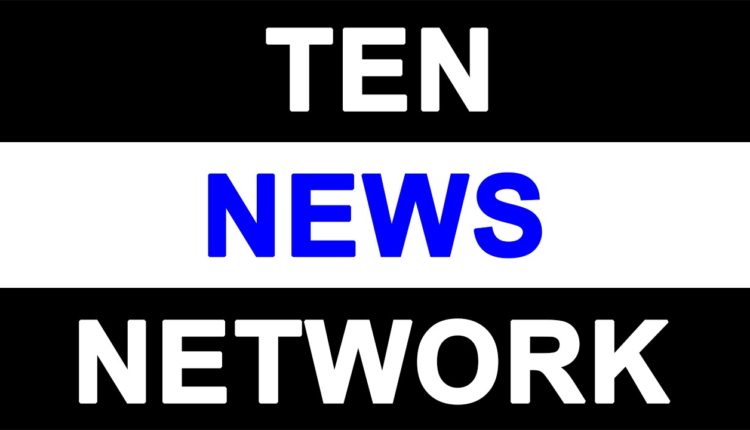 PROPERTY MARKET AT RELIGIOUS AND TOURIST SPOTS TO GAIN FROM UPCOMING FESTIVE SEASON: Hrishi Kumar
India is a country full of culture & festivals, and the festive season in India is an entirely differentair and environment riding high on religious sentiments of the people. Each year we observe people celebrating different festivals throughout the calendar with a lot of zeal and enthusiasm. At the same time, people also look at this as a time when a family vacation to a tourist spot is possible, due to a long list of holidays. As a result, due to the increased commutation at different regions, the property market during these seasons in India observes a sudden rise in demand. The season commencing with Shradhs followed by Navratris, Dushheraextended till Diwali is considered highly auspicious, and as a point of high religious interest. Most holidays in the calendar are marked during this season only and people attach their propitious beliefs thereby provoking themselves to buy property or make a visit to different tourist destinations.

"There comes a mini-boom in the real estate sector of India as we inch closer to festival seasons. Important occasions such as Shradhs, Navratris, Dushhera and Diwali observes heavy footfall of people on several religious and tourist destinations. This footfall consists of potential buyers as well who believe in buying property near to their interested destinations. At the same time, an already bought property on such locations witnesses' heavy capital appreciation due to high demand of the destination", explains Mr. VikasBhasin, MD, Saya Homes. One such destination that attracts tourists as well as devotees from across the country and globe during festive season is our capital city, New Delhi. This city is home to ancient culture as well as religious monuments such as the India Gate, Red Fort, JantarMantar, Old Fort, Humanyun Tomb, QutabMinar, Akshardham, Iskon Temple, Lotus Temple, Sai Baba Mandir, Jama Masjid, Bangla Sahib Gurudwara, Cathedral Church of Redemption, Birla Mandir and much more. Apart from a few tumbles here and there, Delhi's property market is one such example that has not seen depreciation or stagnancy ever and festive season each year provides it with an ignition.
The Religious Connect:
Buying property near a religious destination has its set of benefits. Beginning with Shradhs, i.e. Pitrupaksha is a period of 15 days which is considered an auspicious time for honouring our ancestors and expressing thankfulness to the deceased elders. Now days, it is also a way of implanting respect for elders in the minds of young ones. Therefore, this time around we must certainly seek the blessings of our ancestors so that we are able to follow the right path directed by them, and accomplish our goals with least hindrance. During this time, religious destinations like Haridwar, Rishikesh, Varanasi and others are occupied by devotees who come to honour their deceased elders. Post Shradhs, the nine days of Navratris are considered an apt time to buy property and projects located on religious destinations extract the most out of these nine days. "The fifteen days of Shradhs is a preparatory time for potential buyers who because of religious beliefs buy during Navratris or Deepawali. Apart from projects located on different regions, religious and tourist hubs are biggest gainers during these seasons as property buying is increased on these places. Also, as these regions observe similar traffic each year, the demand is not shaken and prices get appreciated very frequently as well", avers Mr. Sushant Muttreja, CMD, Cosmic Group. Cosmic Group isa realty major of NCR that has its residential and commercial projects well placed on key locations. Speaking off projects at such destinations, Cosmic Group has its own luxurious residential offering 'City Of Romance' situated at Rishikesh. Another realty major of NCR, Shri Group has been known for delivering projects at 'The City Of Lord Krishna', Mathura. The company has already delivered 9 residential projects in Mathura, Vrandhavan and Brij along with 3 projects ongoing. Riding with such immense experience in delivering projects at religious destinations, Mr. Sudeep Agarwal, MD, Shri Group elucidates "Developing and delivering projects at religious destinations is a charm in itself. Such destinations are of significance to every segment of property buyers. People willing to buy properties due to religious sentiments or for an investment purpose prefer such destinations due to heavy festive season footfalls and rapid price appreciation. At the same time, there is a strong demand of second home buyers for properties at such destinations as those buyers are occasional visitors, but like to visit and stay during festival seasons".
The Tourism Impact:
Real estate sector and tourism industry goes very much hand-in-hand. A region that offers different culture, tradition, art, music, literature, philosophy, etc. attracts tourists greatly. And if the region doesn't offer supportive infrastructure then it cannot be transformed into a proper tourist destination; and this transformation is well provided by the real estate sector. "Developers very well need to understand a region before they plan to setup their projects and accordingly come out with a theme and its offerings for the public. The theme so decided and offerings available are made to perfectly complement the destination. For instance, having projects developed with huge green spaces and water bodies complement tourist destinations that are situated in tropical regions. Similarly, a project developed near a cultural heritage site will try to match theme of the structure thereby attracting visitors of the region. Thus, a destination due to its culture and tradition gets the much needed tangible support from the real estate sector", explains Mr. KushagrAnsal, Director, Ansal Housing. As a company, Ansal Housing has over three decades of experience in the real estate sector and developed projects spread across various cities in the country. Speaking with respect to delivering projects at hot tourist destinations, the company has delivered two projects at the 'City of Taj', Agra. 'Ansal Town Agra' and 'Ansals Emerald Heights' are located in vicinity of the global wonder 'Taj Mahal'. The company is also developing and has delivered various projects across numerous tourist destinations such as Ajmer, Indore, Jammu, Kurukshetra, Mumbai and others.
Destinations in proximity to airport, railway station and along the highways are able to pull off a lot of crowd. One such illustration can be destinations falling along the National Highway 8. NH 8 starts from Delhi and goes through the rich cultural states of India like Haryana, Rajasthan and Gujarat. Thus, this entire stretch becomes significant with respect to tourist attraction. Where there is strong tourism, there exists a strong real estate market. "There is a direct relation between tourism and real estate. As tourism in a region grows, so does the property market. A culturally rich region not only attracts domestic footfall but global crowd as well which opens the door for FDI inflow. This footfall is looked upon as a potential set of buyers for the property market, and conversions are fairly observed as well. The peak tourism season in India is between the months from September till March, during then most festivals are also witnessed. This allows the real estate market to become pro-active in terms of offering better deals to the customers thereby increasing the chances of enhancing sales", states Mr. HarinderBashista, Director, Vardhman Estate & Developers (P) Ltd. On the way of NH 8, Vardhmans has a project 'Springdale' situated at Dharuherawhich is a next door neighbour to culturally rich city, Neemrana.
Final benefit to Real Estate:
Thus, after understanding how religious and tourist destinations help in grooming real estate sector, it is expected that the upcoming festive season in the country will provide it with a much needed boost. "This sector has been reeling under pressure of inventories getting piled up across all major cities. These cities are major because they carry industrial, tourism, religious or several other tags. Speaking about the relation of such destinations with the upcoming festive season; stage is all set, developers are sitting ready to offer their best deals and, customers are gearing up and allocating funds for their next big purchase. This sector is now about to see a revival approaching very soon", concludes Mr. Dujender Bhardwaj, Director, Marina Suites.