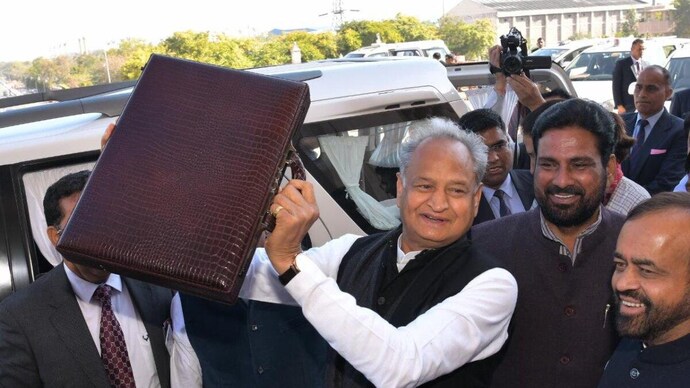 Rajasthan Budget Presentation halted amid opposition uproar, Assembly Adjourned
Ten News Network

Rajasthan (India), February 10, 2023: The Rajasthan Assembly was adjourned for half an hour on Friday following a faux pas by Chief Minister Ashok Gehlot while presenting the state's budget.
During the Assembly session, Gehlot started reading parts of his government's previous budget, leading to protests by the BJP legislators. Speaker CP Joshi asked them to maintain order, but the opposition continued its uproar, leading to the house being adjourned for half an hour. After the adjournment, BJP MLAs staged a sit-in inside the well of the House.
Reacting to the incident, the Chief Minister said on Twitter: "BJP just wants to show that it is against the development and progress of Rajasthan." Its mind-boggling allegation that the budget was leaked shows that it will not leave the budget out of petty politics. There is only one obstacle in "Bachat, Rahat, Badhat"—the BJP."
The incident comes at a time when all eyes are on the Gehlot-led government, as this is his last budget before the state goes to the polls later this year. Gehlot, who also holds the finance portfolio, was presenting the budget on the theme of "Bachat, Rahat, Badhat" (saving, relief, and progress).
Among the big-ticket schemes announced by Gehlot last year were the Indira Gandhi Shehri Rozgar Guarantee Yojana for urban areas, along the lines of the Mahatma Gandhi National Rural Employment Guarantee Scheme (MGNREGS) for rural areas, and the Old Pension Scheme (OPS) for those appointed after January 1, 2004.
Additionally, Gehlot had also announced an increase in man-days under MGNREGS from 100 to 125 days, at a cost of Rs 750 crore to the state exchequer.