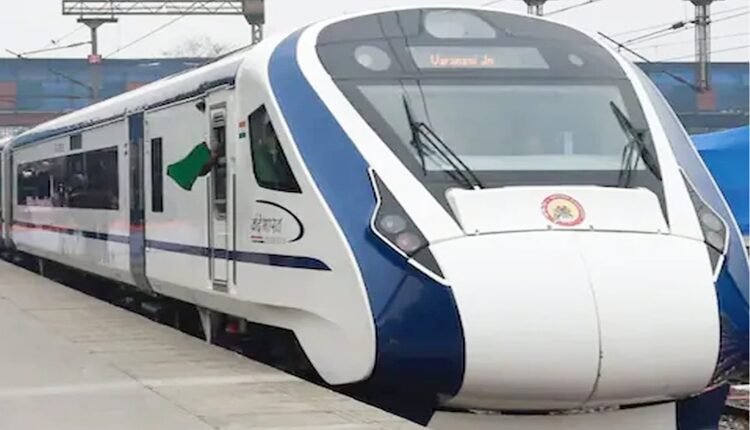 Mumbai (India), February 10, 2023: Prime Minister Narendra Modi will make his second visit to Mumbai today, with a grand ceremony planned to mark the inauguration of two Vande Bharat express trains from the Chhatrapati Shivaji Maharaj Terminus (CSMT).

Maharashtra Chief Minister Eknath Shinde, Deputy Chief Minister Devendra Fadnavis, Governor Bhagat Singh Koshyari, and Railway Minister Ashwini Vaishnaw will accompany PM Modi at the ceremony.
The two new semi-high-speed trains will link Mumbai to Solapur and Sainagar Shirdi, a temple town in Ahmednagar. With the addition of these two trains, the number of Vande Bharat Express trains running from Mumbai will be increased to three, and the total number of such trains in the country will be ten.
The Prime Minister will also inaugurate two vehicular underpasses at Kurar and Malad, as well as the Vakola-Kurla and MTNL-LBS (Lal Bahadur Shastri) elevated corridor arms on the Santacruz-Chembur Link Road.
These arms will connect the Western Express Highway (WEH) to the Eastern Express Highway (EEH). The Kurar underpass will facilitate the flow of traffic on the WEH and provide an easy passage for pedestrians and vehicles.
In addition, PM Modi will also inaugurate a new campus of Aljamea-tus-Saifiyah (the Saifee Academy) at Marol in suburban Andheri. The institute will work to protect the learning traditions and literary culture of the Dawoodi Bohra community.
In the run-up to the Prime Minister's visit, Mumbai's chawls have been covered with long white cloths, drawing sharp criticism from the opposition Congress party, which has labeled the move as an attempt to hide poverty from the Prime Minister's sight.