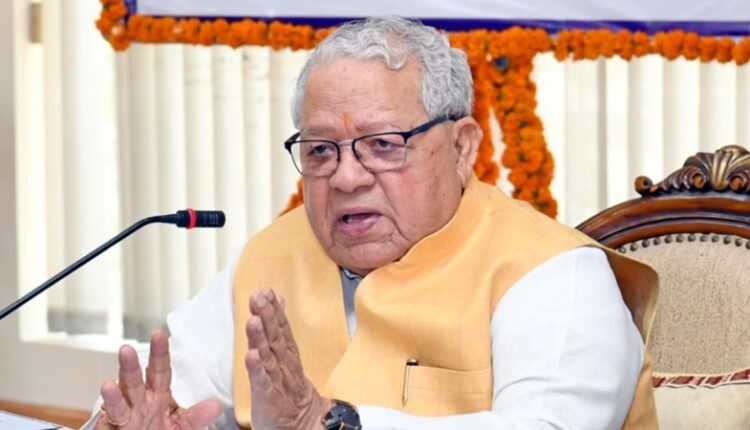 Rajasthan Governor Kalraj Mishra tests Positive for Covid
Ten News Network

Jaipur (Rajasthan), 14th April 2023: Amid a nationwide spike in coronavirus infections, Rajasthan Governor Kalraj Mishra has also tested positive for the virus on Friday. The news was confirmed by the Raj Bhavan and announced via a tweet from their official Twitter handle.
The Raj Bhavan also advised people to take precautions and all those who were in immediate contact with the Governor take appropriate measures and follow Covid-19 guidelines.
Rajasthan Chief Minister had also tested positive for Covid on April 4.
There are currently 1474 active Corona cases in Rajasthan, of which up to 464 are in Jaipur. Rajasthan is witnessing a constant surge in Corona cases. The government has, however, placed the health department on notice due to the current circumstances.
State Health Minister Parsadi Lal Meena while talking to ANI stated, "We have evaluated our oxygen facilities and are properly stocked with all required medications, so we are totally prepared to handle Corona."
Further assuring the public Meena said, "Only those with extended illnesses experience difficulties and must be sent to the intensive care unit (ICU). Other patients are being treated within 4 to 5 days."