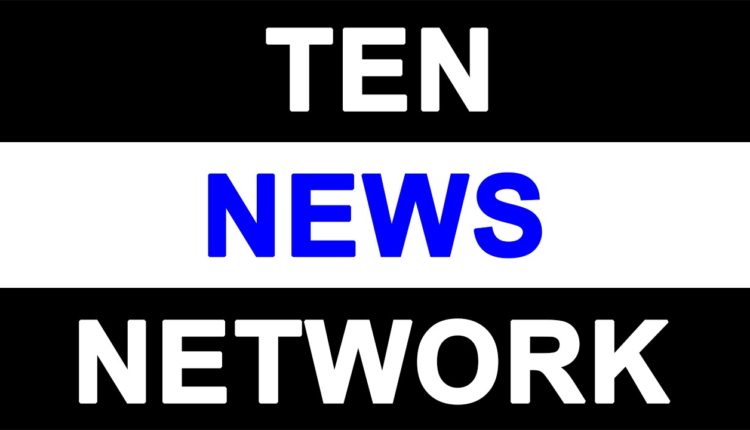 REALTY SECTOR'S OUTLOOK ON "BHARAT MALA"
REALTY SECTOR'S OUTLOOK ON "BHARAT MALA"

Infrastructure is the key driver of any economy and is responsible for the growth and development of the country. Indian economy is on its way to advancement and development and therefore is a hot destination for investments. This sector has been enjoying great attention from foreign investors too. Our government is also not leaving any stone unturned to boost the infrastructural development of our country. Policies have been designed to encourage public private partnerships and PPPs are being considered to meet the infrastructure growth. From roadways to railways and smart cities initiatives, this sector has witnessed remarkable growth in past few decades. The possibilities and prospects of infrastructural growth in our country are The quality of infrastructure is very important for real estate sector as infrastructure and realty sector is directly related to each other. The systems and structures in infrastructure are important factors which influence the real estate investment decisions of buyers at any particular place.
Investment priorities are always given to places or cities with good infrastructural set-up. Good road networks, bridges and other infra facilities are considered when investing in real estate. Be it developers or buyers, infrastructure of any place is always the top concern while making an investment decision. Infrastructure boosts the growth of the area as it is an important factor to retain and attract investments. Public's willingness to reside in a particular area is profoundly dependent on the infrastructure of that place. Realty firms would also like to put up their projects at a place with good infra facilities.
In order to enhance the infrastructure of our country and to improve the connectivity of west to east land borders, a grand road is being planned to be constructed. Modi government has an ambitious plan for it and the project is named "Bharat Mala". The scheme, called Bharat Mala, envisages approximately 5,300 km of roads which would require investments of around Rs 12,000 – 14,000 crores. The road network will stretch from Gujarat in the west to Mizoram in the east and cover 15 other states namely; Gujarat, Rajasthan, Punjab, J&K, Himachal, Uttrakhand, Uttar Pradesh, Bihar, West Bengal, Sikkim, Assam, Arunachal Pradesh, Nagaland, Manipur and Mizoram. The road network will pass through all the bordering states Nepal, Bangladesh, China, Pakistan and Bhutan. The ministry targets to complete this project in a span of 5 years, which is expected to take off within two years. This grand road would definitely be a garland for the territory of Bharat. Our former Prime Minister, Mr. Atal Bihari Vajpayee dreamt of Golden Quadrilateral a sort of road network to connect Delhi, Mumbai, Kolkata and Chennai, and hence its name. The scheme gave a boost to highway constructions in our country. The new project "Bharat Mala" has great economic and strategic significance. If the plan works for construction of such magnificent road network, the armed forces will be benefitted a lot and it would deliver better and easier access to border areas. Supplies to Indian troops as well as military transportation at present take place through poor quality roads. Bharat Mala is designed to address this too. Not only this, with such a road system our country can expect better trade opportunities with the adjoining countries as well.
However, there are few challenges involved too. The two major challenges being land acquisition and environmental clearances. The previous data shows that there are number of projects remaining incomplete till date. Until January 2014, as many as 161 projects out of 220 projects under the public private partnerships mode, costing around Rs. 83,000 crores were unfinished. Between April 2014 and January 2015, the road ministry completed construction of only about 3,038 kilometers of road against the target of 6300 kilometers of road. All these facts show that Indian Road sector has been little messy in the past years. This upcoming project, "Bharat Mala", might remain to be merely aspiring and fancying if no proper and determined plans and tactics are designed. Therefore, it's essential to carry out this project in a planned and organized manner so that it is completed on time, becoming an outstanding project which will be an asset for the country and appreciated all over the world.
Real estate sector is expected to get the better off from this project as a lot of land parcels will be made available for residential, commercial and industrial construction. Already, the Northern real estate of India is on a rapid development spree. A development of this scale will bring with it huge scope of further growth of realty sector of West, North and Eastern zones of the country. Mr. Ashok Gupta, CMD, Ajnara India Ltd., says "Such road plans and networks which connect states have always been targeted by real estate developers. Like various National Highways such as NH 8, 24, 58 and others, this west to east corridor will greatly help in shaping up the sector. This step is highly welcomed by the sector and goes to show that this government wishes overall growth and development of the country".
Mr. Prithvi Raj Kasana, MD, Morpheus Group says "By constructing a grand road from east to west borders of the country, the connectivity will drastically improve which will be of great economic significance. The biggest benefit of such huge scale development is that by covering 15 states, a lot of urbanisation will be possible. Apart from connectivity and infrastructure, developers will have access to a larger land bank thereby enhancing possibilities to development". Mr. Kushagr Ansal, Director, Ansal Housing says "Once this project gets planned and operational, the even better news will follow. Mammoth foreign direct investments will be attracted as so much of land bank will be available. Imagine the kind of job opportunities that will be created once the roadway commences. There will be a huge benefit to the economy from all possible sides; a win-win situation for all".
Mr. Mahipal Singh Raghav, CMD, MMR Group says "Good connectivity and infrastructure is the backbone of real estate sector. It has always been observed that regions with better connectivity and major roadways has transformed into a much sorted destination where investors are later followed by residents. The country in general will receive benefit from such plan and economic boost is assured".
Mr. Naveen Goel, MD, Radhey Krishna Group says "India needs more and better road for freight and travel. This project will provide superior road-connectivity to different border regions in a structural way. Our trade relations with the neighbouring states and countries will also improve with such a road network. Real estate sector will benefit the most out of this project as there will be a lot of residential, commercial and industrial construction work required".