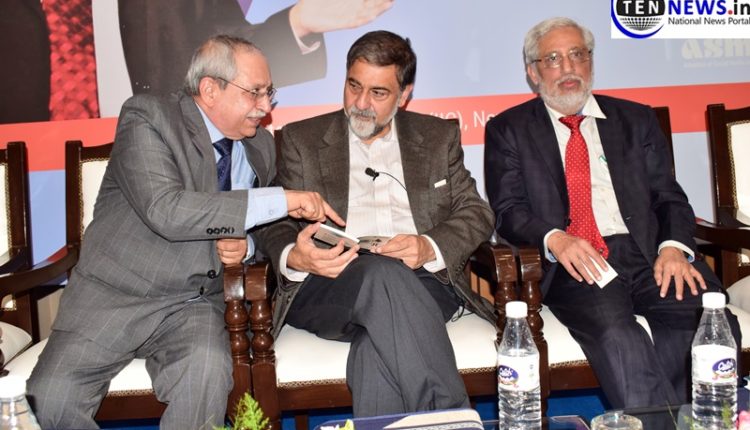 New Delhi (08/01/2020): BIMTECH in collaboration with UN Global Compact Network India (UN GCNI) & the Education Promotion Society of India (EPSI), organized a special lecture and interaction today on the "Future Of Education" at India International Centre, New Delhi.
The special lecture was delivered by Prof. Vivek Wadhwa who is a distinguished fellow professor at Carnegie Mellon University's College of Engineering and a Distinguished fellow at Harvard Law School's Labor & Work life Program. He has been accoladed with numerous awards and acknowledgements like the Silicon Valley Forum's Visionary Award in 2018, named as one among world's "Top 100 Global Thinkers" etc.
More than 150 thought leaders, professors, and students were present to gain insights from Prof. Wadhwa's experience including NITI Aayog's CEO Amitabh Kant and AICTE's Chairman Anil D. Sahasrabudhe who were accompanied by BIMTECH's Director Dr. H Chaturvedi and GCNI's Executive Director Kamal Singh.
The event commenced, post a luncheon interaction, with the opening remarks delivered by Amitabh Kant, CEO, Niti Aayog where he talked about how NITI Aayog is aiming to create an environment of innovation and trying to disrupt primary education in India through Atal Tinkering Labs.
The address by Kant was followed by the most awaited lecture by Prof. Wadhwa wherein he talked briefly about the penetration of technology in the education sector, its implications and how the current scenario can be enforced so as to strike the most appropriate balance between the usage of technology and the human relevance. In a latest article published in the Economic Times, Prof. Wadhwa talks about the potential of AI in transforming the world, at the same time laying equal emphasis and importance on the human intelligence and how it is the most vital driving force for any advancement to take place.