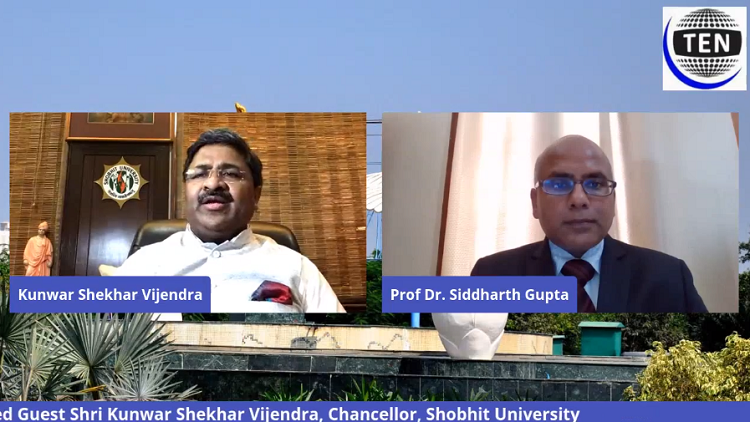 Reverse migration to villages presents an opportunity to improve rural areas: Kunwar Shekhar Vijendra, Chancellor – Shobhit University
While interacting with Dr. Siddharth Gupta on Ten News Live, Kunwar Shekhar Vijendra, Chancellor – Shobhit University said that the reverse migration to the villages amid lockdown can help improve rural areas if sufficient opportunities in areas like skill development, education and small scale industries are provided, and that the very lack of opportunities in rural areas was responsible for migration to urban areas in the first place.
As an example of improvement in a rural area, he said that the opening of just one university – "Shobhit University," in the town of Gangoh created a market of 5,000 people (students plus faculties) who the poor people or returning migrants could cater to and earn their livelihood.
On the management of Shobhit University during the unexpected occurrence of Covid-19, he said that the university decided to opt for online education from day one. However, there were some challenges as the mindset to use the technology in education was not there, so it took some time for everyone to understand the importance and necessity of using technology for education.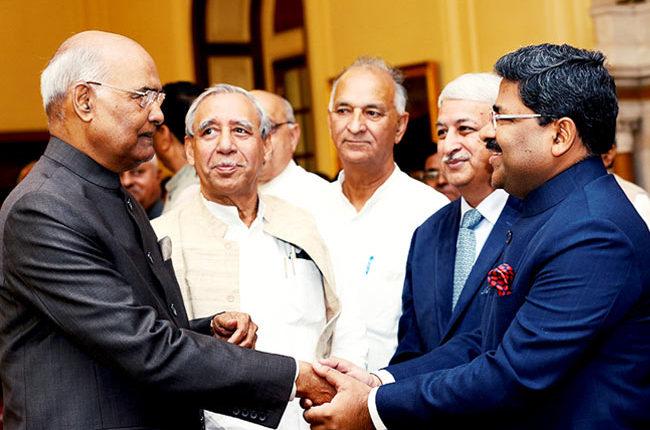 Shekhar also talked about how the university has been supporting the government to combat the ongoing Covid-19 crisis.
"The university converted the 100 bed international hostel in Shobhit Institute (A Deemed to-be University), Meerut into a quarantine facility."
"The Ayurvedic Medical College in Gangoh is now working as a covid hospital, we are working on immunity booster, research areas as per the recommendation of Ayush ministry."
"The university is also producing sanitizer in biotech department and have provided 10,00 bottles of sanitizers for free of cost. Also awareness campaigns are being run by the university."
On the impact of Covid-19 on technical education, Shekhar said that the technical education institutions including the Shobhit University are moving towards more niche areas like biomedical engineering, agricultural informatics, bioinformatics and so on.
On the impact on admission, he said, while the admissions coming from other states and other countries may be halted, the students going out to other countries for academic purposes will also be minimal, so there will not be much impact on admissions if we offer quality education and industry oriented programs.
The interview was conducted by Dr. Siddharth Gupta, consulting editor – Ten News and senior advisor at Anti Corona Task Force.