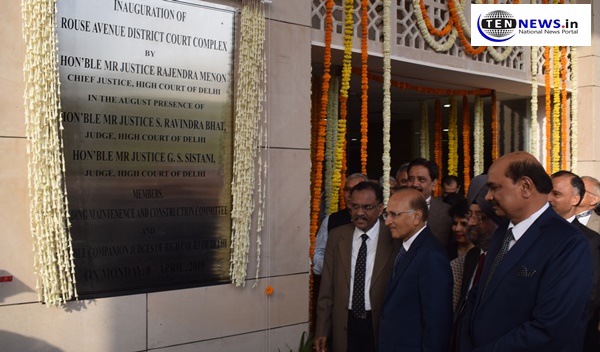 Rose Avenue Distt Court inaugurated by Chief Justice of Delhi High Court : Rajendra Menon
VISHAL MALHOTRA/ JITENDER PAL- TEN NMEWS
New Delhi : (09/04/2019) Today, Delhi High Court's judge Rajendra Menon inaugurated new district court in Rose Avenue, New Delhi.
Justice Rajendra Menon is the current Chief Justice of the Delhi High Court. He was born on 7 June 1957 and hails from Jabalpur, in Madhya Pradesh. He was a judge and later the Acting Chief Justice of the Madhya Pradesh High Court, and later the Chief Justice of the Patna High Court.
This new district court is majorly for the cases related to CBI and corruption activities.
Speaking at the session, Justice Kawaljeet Arora said,
"Every person coming at this court will be provided with free services. May that be some suggestions or any proper hearing. Justice is something that every living being deserves for free. Previously in India, many judges took advantages of their posts so as to earn good but now, no citizen will be left behind with injustice."