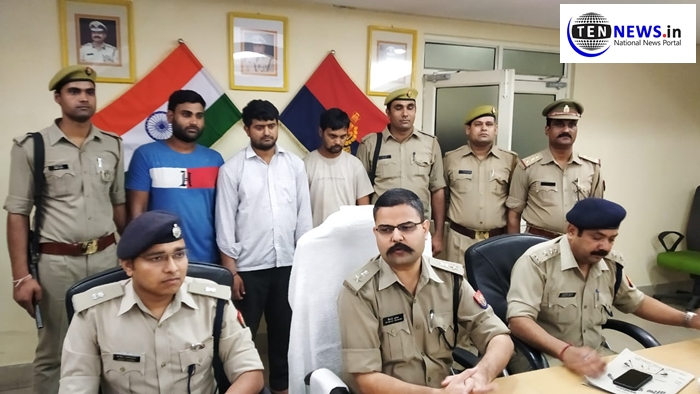 Three more arrested in 65 lakh loot incident, 4,10,000 recovered, four accused still absconding
Saurabh Kumar
Greater Noida (04/06/2019) : Police has arrested three more accused, absconding in VRS Food Limited 65 lacs loot incident. Police arrested all the three accused on the basis of the information provided by the earlier arrested accused. One of the accused Kuldeep got nabbed from Bishada Railway crossing. Later on, based on his clues police nabbed rest of the two accused Naresh and Vishnu from chona roundabout. Police has recovered a total of 4 lakh 10 thousand rupees and a motorcycle from them. While two swift cars used in the crime were also recovered during earlier arrests.
On 27 May the accused looted 65 lacks from two milk company employees at gunpoint when they were en route a bank to deposit the money. At that time later in the afternoon police remained successful in arresting two accused after a chase. Later in investigation, it got revealed that one of the employes of the company who was working as a driver was involved in the loot.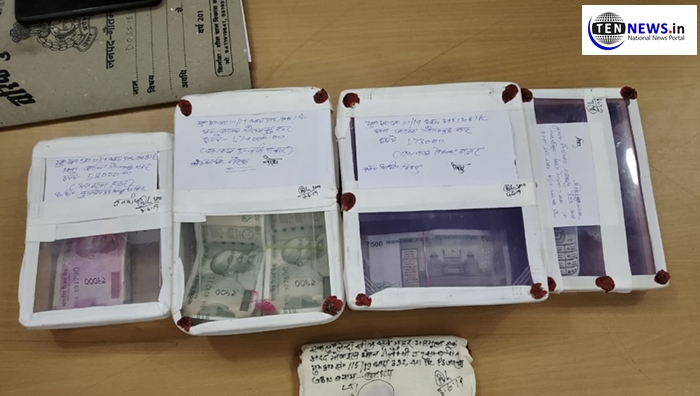 SSP Gautam Budh Nagar Vaibhav Krishna said , "On the day of incident assailants intercepted the car along the NTPC road and overpowered the milk company's cashier and car driver at gunpoint and then accused took the control of the car and fled with the money. Thereafter a local police outpost was alerted and a barricade was put on the road at some distance to force the speeding to stop. The car halted after crashing with the barricade, they immediately left the damaged car at the barricading, and fled in another car, after getting into it by intimidating the occupant with the firearms," Krishna said.
Further, he added, "However, this car, too, got crashed into another police picket at some distance after which two of the accused were arrested while the remaining managed to flee with money."
Vishnu who working in company for last 10 years was the mastermind behind the incident and cash van was also owned by him. A total of 10 people were involved in the incident out of which four are still absconding . SSP also had announced a reward of Rupees 25 thousand on them.