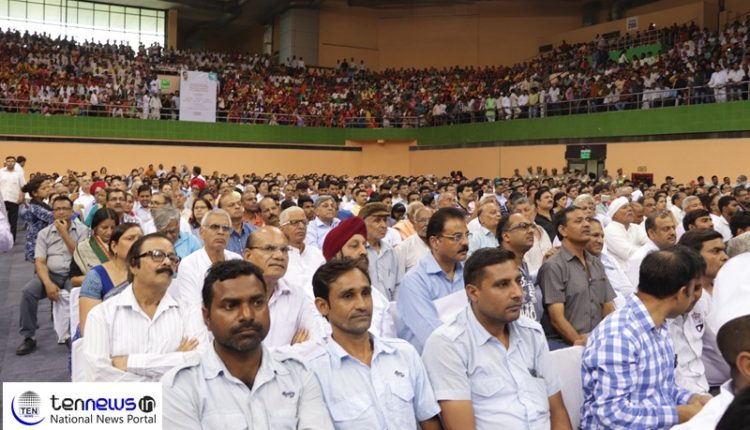 New Delhi: The CCTV camera project has been mired in controversy, especially after LG Anil Baijal formed a committee to draft a policy on it. The home department recently made the draft public, inviting feedback. Kejriwal slammed the LG earlier claiming that the draft rules provided for mandatory licensing to install the cameras.
On Sunday, Chief minister Arvind Kejriwal's government organized a Interactive session with all market associations and RWAs
to finalise the modalities of installing CCTV cameras across Delhi.
The traders and RWAs welcomed the step by coming in huge numbers supporting Kejriwal's Interactive session with them over installation of CCTV Cameras at Indira Gandhi Indoor Stadium, New Delhi.
Ten News Caught up with RWAs present on the occasion to know their Opinion. Speaking to Ten News they said,
"We are here because we have high hopes from Arvind Kejriwal and AAP government. Delhi is the most unsafe among 19 major cities in the country, so CCTV cameras are must to improve law and order. There are so many rape cases that are happening so we welcome this initiative by CM Kejriwal."
Speaking Exclusively to Ten News, AAP senior Leader, Dilip K Pandey Said,
"What will police see before giving CCTV license? On what basis will police give license? It will only increase bribery. It is a huge blow to women safety because all existing cameras in Delhi will have to be removed till they obtain license and all new CCTVs will have to wait for license."