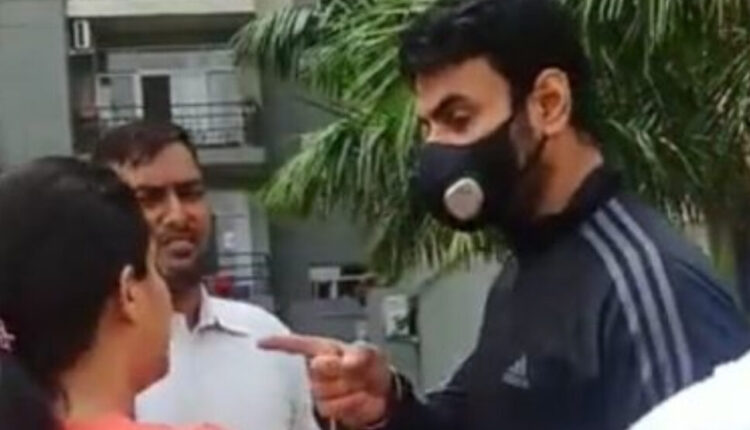 Shrikant Tyagi's bail plea rejected in cheating case
Ten News Network
Noida, 17th August, 2022: Troubles don't seem to be ending anytime soon for Noida's now infamous, Shrikant Tyagi who has his bail plea rejected in another cheating case, yesterday.
The Gautam Buddha Nagar district court denied Shrikant Tyagi's plea for bail in a case involving fraud. Tyagi has been in police custody for reportedly assaulting and abusing a woman at his high-rise society in Noida.
He has been charged with cheating and impersonation under sections 420 (cheating), 419 (cheating by personation), and 482 (false property mark) of the Indian Penal Code for using the emblems and monograms of the Uttar Pradesh government on his vehicles (IPC).
Later, a new FIR was filed against him in accordance with the Gangster Act. In two of the three cases, Tyagi's advocate Sushil Bhati presented bail applications.
"On Tuesday, the magistrate court rejected Tyagi's bail plea in connection with accusations under IPC sections 419, 420, and 482. The prosecutor's evidence about the violation of government logos and Impersonation attempts was taken into consideration by the court, which is why bail was denied," informed Nupur Yadav.
Meanwhile, Bhati stated that he will now apply for bail at the sessions court. The magistrate court rejected the bail in the instance of cheating. "We're going to the sessions court," he said.
In the assault case, Tyagi was charged under IPC sections 504 (intentional insult), 323 (voluntarily causing harm), 447 (criminal trespass), and 506 (assault) (criminal intimidation).