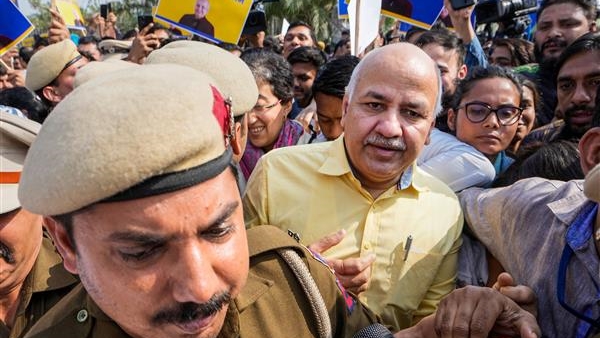 New Delhi (India), March 4, 2023: The former Deputy Chief Minister of Delhi, Manish Sisodia, is scheduled to appear before a court of the Central Bureau of Investigation (CBI) today to file a bail application in connection with the alleged corruption case pertaining to the formulation and implementation of the now-defunct liquor policy for 2021–22 in the national capital.
Sisodia, a member of the Aam Aadmi Party, was taken into CBI custody on Sunday after the Delhi Lieutenant Governor VK Saxena brought the matter to the CBI's attention.
Following his arrest, Sisodia challenged the CBI's action in the Supreme Court. However, he was directed to approach the high court, after which he withdrew his application and announced his intention to seek relief from the trial court. The former deputy chief minister resigned from his position in the Delhi Cabinet on Tuesday, while his colleague Satyendar Jain remains in Tihar Jail in a money laundering case.
The case against Sisodia involves accusations of preferential treatment in the issuance of licenses to private liquor vendors in Delhi. The liquor policy was scrapped after it was revealed that some of the licenses were granted without proper procedures being followed.
Sisodia is expected to make his bail plea appearance before the CBI court at 2pm today.