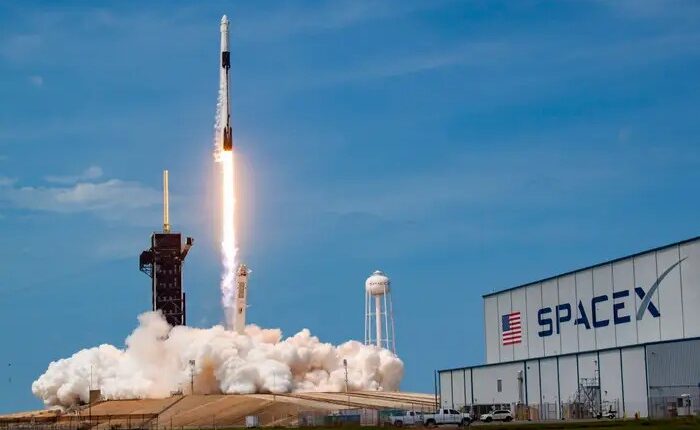 SpaceX Creates History by Launching 2 Rockets within 9 Hours
Ten News Network
New Delhi (India), 20th February 2023: Elon Musk headed Space X launched two Falcon9 rockets on Friday. The launches took place within nine hours of each other which is the second shortest recorded interval for the company.

The first launch, which took off from Vandenberg Space Force Base in California at 11.12am local time (7.12pm GMT), this rocket released 51 Starlink satellites in the lower orbit of the earth. The second rocket was launched from Cape Canaveral, Florida at 10.59pm ET(3.59am, GMT, Saturday).
The second rocket delivered an Inmarsat communications satellite into the geostationary orbit around the planet.
These two launches took place within 9 hours of each other but it missed the record of 7 hours and 9 minutes that they achieved in 2022 by just a couple of hours. Space X is known for using refurbished rocket launchers to complete their missions. Following the same trend these two rockets also used refurbished rocket boosters which returned to the earth after the mission and will be reused in future missions.
This ability of using and reusing rocket boosters has immensely benefited Space X as this practice makes launches and missions for the company cost-effective and more frequent. The CEO of the company is mogul and billionaire Elon Musk who has revolutionised the company. Space X looks forward to complete 100 such missions for the first time in the year 2023.