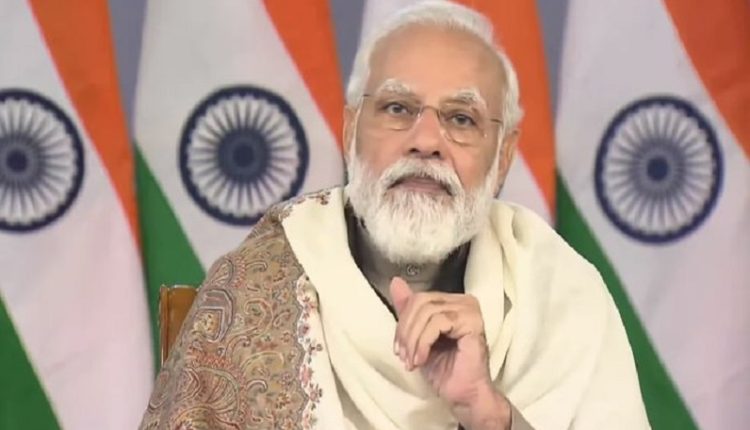 New Delhi (15/01/2022): PM Modi on Saturday interacted with more than 150 startups of India across different sectors via video conferencing as part of Azadi ka Amrit Mahotsav's week-long event, celebrating Innovation Ecosystem.
Startups from various sectors including Agriculture, Health, enterprise systems, space, industry 4.0, security, fintech, environment etc were part of the Interaction.
PM Modi, in his interaction with startups, announced January 16 as National start-up Day to promote the culture of Startups in India.
Announcing about the same he said, " To make the culture of Start-ups reach the far-flung parts of the country, It has been decided to celebrate January 16 as "National Start-up Day"
Moreover talking about the government's decision regarding the Start-ups ecosystem, he said, In this decade, the decisions being taken by the govt for innovation, entrepreneurship & startup ecosystem have 3 major aspects –
1. Entrepreneurship, the aim is to free it from bureaucratic silos
2. To promote Innovation, an Institutional mechanism needs to be developed
3. Handholding young innovators
He further said, our effort is to institutionalize innovation. Today, more than 9,000 Atal Tinkering Labs are giving children the opportunity to innovate in schools, work on new ideas.
He also said that from new drone rules to the new space policy, the govt is trying to give the youth as many chances of innovation as possible, adding that the govt has also eased IPR regulations.
Moreover, he said, Central & State govts are also promoting a huge number of incubators.
He talked about the growth of Startups in India within the span of five years. He said, Five years ago, India didn't even have 500 startups, today, that number has crossed 60,000. He added India's startups are now working in 55 different industries.
Moreover, he said, "There's at least one startup in at least 625 districts across India. Nearly half of India's all startups are in Tier-II or Tier-III cities."
He said India's ranking in Global Innovation Index has improved a lot, from ranking 81 in 2015 to now ranking 46 because of the campaign regarding Innovation going on in India.
He added, "our Startups are changing the rules of the game & so in my view, start-ups are going to be the backbone of New India."
He further talked about the Start-ups growth and inducement even after the Global Pandemic, he said, "Earlier, only a few companies could become big in the best of times, but in the last year 42 unicorns have been made in the country."
He added, "These companies worth thousands of crores of rupees are the hallmark of self-reliant, self-confident India.
Moreover, he said that the golden age of India's start-ups is just beginning.
Further emphasizing the Mantra for start-ups in India, he said, remember this Mantra- "Let's Innovate for India, Innovate from India."
He motivated the youth of India by saying, I call upon the youth to make their dreams global, and not just local.
Start-ups before this interaction with PM Modi had given presentations on six themes including Growing from Roots; Nudging the DNA; From Local to Global; Technology of Future; Building Champions in Manufacturing; and Sustainable Development.