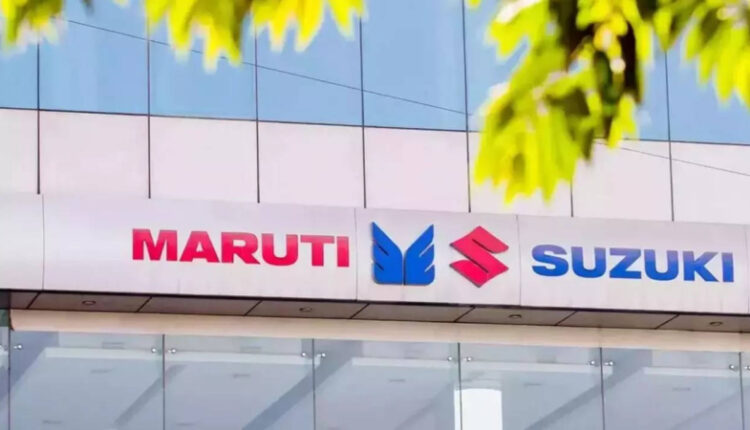 Suzuki Achieves 25 Million Cumulative Domestic Sales in India
Ten News Network
New Delhi (31/01/2023): Suzuki Motor Corporation's subsidiary in India, Maruti Suzuki India Limited, has achieved an unparallel milestone of 25 million cumulative Indian domestic sales on 9 January 2023.

Suzuki signed a joint venture agreement with Maruti Udyog, the predecessor of Maruti Suzuki in 1982 and rolled out its first car, Maruti 800 in December 1983. Since then, the company has been providing cars to meet the changing mobility demands and has introduced iconic brands like Alto, WagonR, and Swift, by staying closely with the customers of India.
Currently, 17 models are produced and sold in India, and Maruti Suzuki is strengthening its portfolio in the recently growing SUV models while also making efforts in popularizing hybrid and CNG models. The cumulative units of hybrid and CNG models is approximately 2.1 million units.
Further, with continued extended sales and service network in India with over 3,500 new car sales outlets, Maruti Suzuki will establish a network that the customers continue to choose.
Maruti Suzuki will continue to provide products marked with safety, high reliability, and eco-friendliness, and contribute to sustainable development off the automobile industry.
Milestones of 25 million cumulative Indian domestic sales
Dec    1983    Roll out of the first car Maruti 800
Feb    2006    Achieves 5 million cumulative sales
Aug   2010    Starts sales of CNG models
Feb   2012    Achieves 10 million cumulative sales
Sep   2015    Starts sales of hybrid models
July   2019    Achieves 20 million cumulative sales
Feb   2022    Achieves 1 million cumulative sales of CNG models
Jan    2023    Achieves 25 million cumulative sales