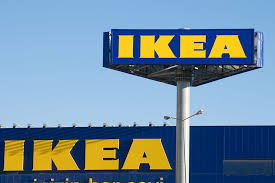 Swedish Furniture Giant IKEA to Open Megastore in Noida
Ten News
Gr Noida:  World-renowned Swedish company IKEA (IKEA), a mega-giant in manufacturing household products is all set to open its megastore in Noida. Regarding this, an MoU was signed between the Government of UP and IKEA today.
IKEA will invest Rs 5500 crore in Uttar Pradesh during the next five years. Starting with Noida, IKEA plans to open at least three major outlets in Purvanchal and central UP. The plans for other outlets will be finalized with the opening of Noida Centre.
For now, a commercial plot of about 50 thousand square meters has been allocated to the company under the Commercial Builder Scheme. Noida Authority has received revenue of Rs 850 crores outright, while the State Government has received Rs 56 crores as stamp duty. Chief Minister Yogi Adityanath was also present in the virtual program of land transfer and lease deed exchange between the Noida Authority and the company.