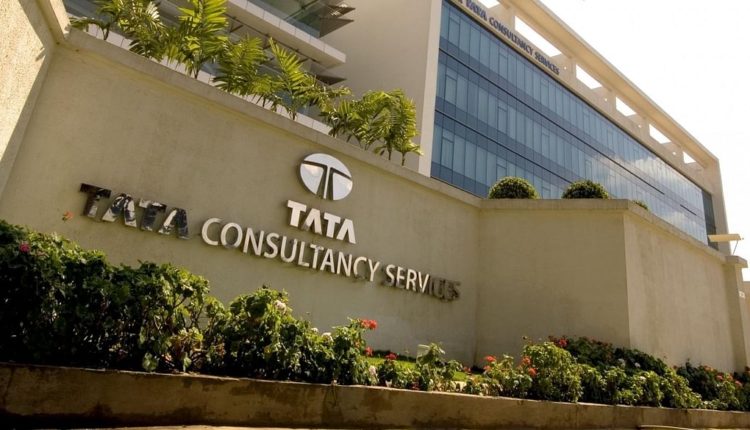 MUMBAI, September 06, 2021: Tata Consultancy Services (TCS) (BSE: 532540, NSE: TCS), a leading global IT services, consulting and business solutions organization, was positioned as a Leader in the Everest Group PEAK Matrix® for Capital Markets Operations.

In an assessment of 24 global service providers offering capital markets operations services, TCS was placed highest for value delivered, portfolio mix, and global delivery footprint, which has resulted in it being placed highest for overall market impact. According to the report, TCS is strongly positioned in capital markets with its well-rounded capabilities in both buy side and sell side of operations, advisory offerings, robust technology, and digital suite with BPaas-led approach.
The report recognized TCS' continuous endeavor to develop innovative solutions for capital markets processes such as the Environmental Social Governance (ESG) toolkit, AI-based LIBOR transition workbench, TIDES OCR and Smart Email Case Management solutions, among others. In addition, the firm was recognized for its investment in enhancing its transformative operating model, Secure Borderless Workspaces™, leveraging the agile framework in business operations. The report also highlighted clients' appreciation of the TCS' ability to quickly scale up and effectively manage volume surge, along with its focus on various talent upskilling initiatives.
"As the landscape becomes increasingly competitive, capital markets organizations are partnering with TCS to harness technologies such as AI & ML, automation, and advanced analytics to build lighter, more agile and more resilient operations for enhanced customer experience, competitive differentiation and growth," said K Krithivasan, Business Group Head, Banking, Financial Services and Insurance, TCS. "This recognition from an independent third-party research firm is a validation of our strong capabilities across the capital markets value chain, comprehensive portfolio of services, and our customer-centricity."
TCS offers a comprehensive portfolio of services catering to all stakeholders in the enterprise, across every segment of the capital markets domain. TCS in-depth domain solutions cover all functions and include:
Front Office: Research and analytics, channel management support, para planning for wealth management customers
Middle Office: Post trade processes including trade affirmation / confirmation, pricing and valuation, portfolio accounting and reconciliations
Back Office: Settlements, reconciliation and fails management accounting including fund accounting, fund administration, and transfer agency
TCS has made steady investments and developed frameworks, point solutions and digital tools that cater to both buy- and sell-side firms, market infrastructure firms and custodians, helping them gain efficiency, collaborate effectively with the ecosystem and enhance customer experience. TCS' BPaaS offerings cover key business areas like end-to-end corporate actions processing, wealth and retiree payment services, reconciliation and transfer agency. These combined with cognitive tools such as Chatbot Conversation Suit for Wealth Advisory, Smart Concierge Suite, Video Messaging for Wealth Advisory, ESG Toolkit for Asset, Wealth and Investment Firms for both annuity and point-in-time demand opportunities help it deliver transformation-led operations.
"With intensifying competition from FinTechs, shift in consumer preferences, and pandemic-induced disruption, financial institutions are becoming more open to digital transformation initiatives and agile delivery mechanisms," said Robin Jain, Practice Director, Everest Group. "TCS with its well-rounded capabilities in capital markets coupled with an advisory-led approach is well equipped to support clients in making their operations more efficient. As such, it has been recognized as a Leader in Everest Group's Capital Markets Operations PEAK Matrix® Assessment 2021."
"With our deep contextual and domain knowledge, significant investments in research and innovation, and our technology prowess, we help our capital markets customers drive superior business outcomes and accelerate their growth and transformation journeys," added K Krithivasan.