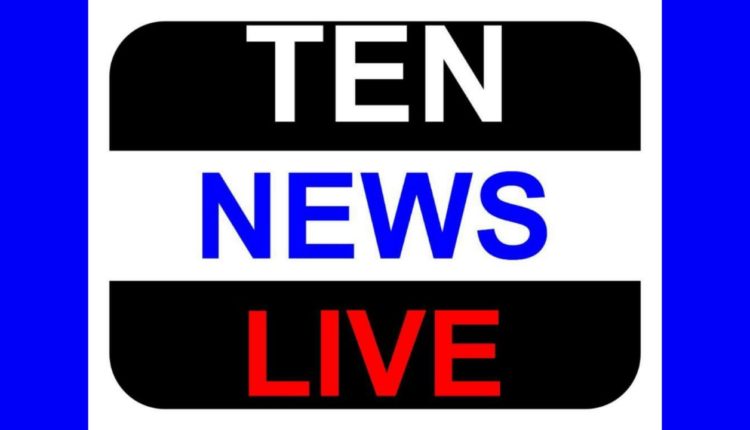 The best TV serials to follow if you happen to be a lover of sarees
When it comes to TV entertainment, you do not just expect to see actors and actresses telling astory on screen – you also might be watching because you are fascinated by the fashion choices available. The same case applies for Hindi TV shows, which help you to stay current when it comes to fashion trends and gives you your daily entert6ainment fix.
Whether it is jewellery, salwar suits, sarees, lehengas, and so on, you will never be short of fashion choicesto possibly explore after watching your favourite TV serial. Even designers are taking notice of this, and treating these shows as a chance to market their fashion brands and increase their marketability in the industry, which is a major aspect of contemporary fashion throughout the world as well.
If you happen to be a huge san of sarees, here are some TV shows you should consider watching, as well as the stations you can find them on.
Star Plus channel – Yeh Rishta Kya Kehlata Hai
The portrayal of Akshara by Hina Khan contributed to this show becoming the longest running and among the most well-known serials in India. It even made Rajasthani sarees popular throughout the country, as well as embroidered blouses, beautiful lehengas, and numerous traditional sarees.
The main sarees in use here were in pink, cream, blue and orange shades, and have been replicated in many online shop portals through the name of Akshara dress collection. Even though you will see they have gone through plenty of changes in the detailing of the style, they still remain immensely popular and widely loved.
Star Plus channel – Yeh Hai Mohabbatein
It would be strange to expect less from a serial that heavily features Ekta Kapoor in its creation, and prominently uses very beautiful sarees in each episode from the beginning to the end. Many of the sarees it features are from North India, such as heavy work sarees Kanjeevaram style, and they always look so elegant on the actresses – as well as incorporating special designer pieces that are sure to impress the modern woman.
Thanks to the high quality fashion that features in every episode, it is a must-watch if you are a lover of sarees, as the characters in the story wear impressive fashion – even the character Shagun, played by Anita Hassanandani.
Colours TV – Naagin
This is a supernatural drama, but that does not take away the fashion allure it continuously maintains, especially if you happen to be a wannabe fashionista. It features Shivangi or Shivanya, draped around some beautiful sarees – both in their design and overall look.
In addition, there are also some beautiful low cut blouses and delicate chiffons, which look amazing, even in simple outfits such as a plain white saree with golden buttis, or a contrasting pink blouse. Other than that, you will be amazed at how well these sarees look, enhancing the toned body and gorgeous makeup – especially when you count Sudha Chandran among the cast.
Zee TV – KumkumBhagya
Thanks to the incredible transformation of the lead Pragya, it brought some beautiful sarees to the show, standing out in their designs from many of the conventional sarees you might see.
One of the most interesting patterns was in the orange and yellow georgette saree, which also featured pearl work, and green georgette that featured golden zardozi butta borders with minimal jewellery detail. All of these fashion choices brought out interesting elegance that you might not find with more complex pieces, and the effect is always a stunning one.
Star Plus – SaathNibhaanaSaathiya
Over the course of the seven years that this show existed, there were plenty of costume changes on the show. A classic example is Bharatiya Bahu Gopi, which was played by Devoleena Bhattacharjee; she started off as a traditionally-minded character, and evolved into a more elegant and modern character that many women could relate to.
Not only was her outlook on life changing; her fashion sense changed as well, thanks to the increasing incorporation of drool-worthy sarees that were draped in the Gujarati style.
The sarees that were a constant presence on the show became a hot favourite among women who wanted to increase their ethnic beauty, as they come in bright colours and in butta patterns, making them a favourite of women who prefer heavy stonework and bright interesting colours.
Sony TV – PeshwaBajirao
Counting itself among the best period dramas, it had flair of showcasing the best costumes you could think of – similar to other period dramas. Thanks to the Marathi sarees that were a constant feature on the show and the characters Tarabai and Radhabai, it showed that these saree styles were worth wearing and always looked beautiful.
In fact, if you are a fan of zari embroidery and bright silks, then this show should be on the list of must-watch dramas.
Star plus – IssPyaarKo Kya Naam Doon
Another drama coming from Star Plus, the portrayal of Chandni by Shivani Tomar was meant to be of a girl next door type – and she nailed it from start to finish. The dressing part was simple enough, yet elegant, with chiffon and simple cotton sarees with embroidered borders and light butti work being the dominant fashion statement.
It also increased the number of sarees sold, especially those that feature green, yellow or red chiffon material, with blouses of the same colour or kacchi kalamkari work. You will be impressed by the fusion of western and Indian fashion as well, especially with the statement jewellery and blouses.
Star Plus – Ishqbaaaz
The main female character in the series, Anika, will never fail to impress you with her interesting fashion outlooks, even the seemingly simple ones. She can turn anything into a stunning look, such as her cream sari with a shimmering golden blouse.
In addition, her exquisite wedding gown, consisting of a red benarasi silk sari, coupled with gold and pearl jewellery, is a sight to behold and keeps her dramatic, yet subtle.
Conclusion
The inclusion of interesting saree styles in dramas and TV serials was not always there in the past, but the credit for the trend goes to Ekta Kapoor. All the successful shows she was in helped to change the TV fashion and the outlook of the industry, and brought back the popularity of sarees to the market.