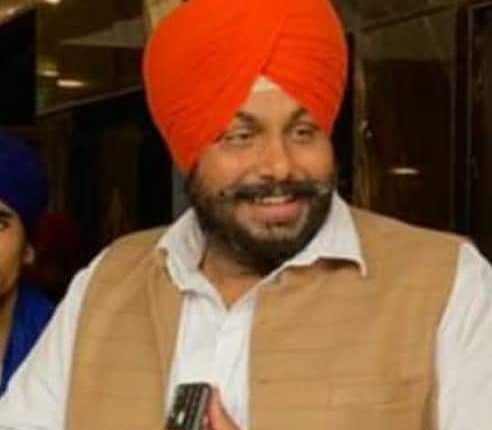 The Oxygen Samaritan who made humanity proud during the Pandemic
Authored by: Shweta Pandey
Living truly to the ideals of Sikhism and their most revered Gurus, Gurpreet Singh Rummy has made humanity proud with his relentless philanthropic activities since the last few years.
Gurpreet shot into prominence during the first wave of Corona in March 2020 when lockdown was imposed countrywide.
Sensing that he had a critical role to play as a "Hunger Warrior", Gurpreet got going from the word go, and from first wave of Corona last year till date, he has been organizing langar sewa for the needy ones. Even when the lockdown was revoked, his langar sewa has been continuing incessantly from Shri Guru Singh Sabha Gurudwara in Indirapuram, Ghaziabad. He is the President of this Gurudwara, and also the Vice President of 33 Gurudwaras of Ghaziabad.
Following all the Covid protocols, the never say never die Samaritan not only shielded himself from getting infected with Corona virus, but also played a pivotal role in educating people about following Covid Appropriate Behaviour.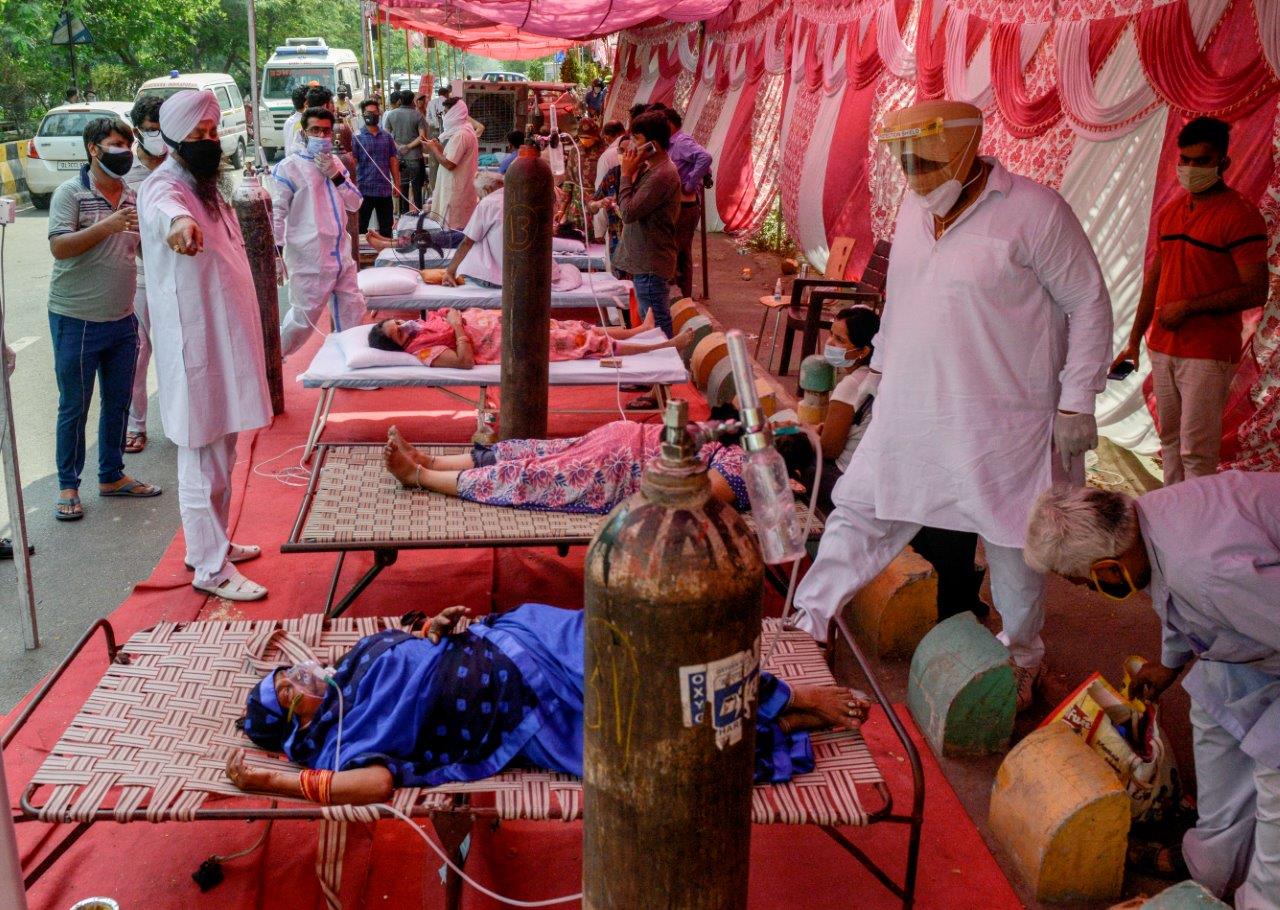 Working under the aegis of "Khalsa Help International", Gurpreet has been serving humanity all this while, irrespective of caste, creed or any religious bias. With passage of time, the ambit of his philanthropic activities got expanded. In April 2021, when the virus started mutating and turned deadly, Gurpreet knew that challenge was far more daunting compared to the first wave of 2020.
No sooner as it emerged that a sizeable percentage of patients complained of severe respiratory problems, the indefatigable Crusader launched a tireless tirade against time by getting medical oxygen cylinders refilled from places like Jaipur, Haridwar, Ropar, Ludhiana and Baddi (HP).
The trucks carrying the medical oxygen cylinders made exhaustive trips to and fro to different towns and cities for getting oxygen refilled in the empty cylinders. The oxygen cylinders were delivered free of cost at the doorsteps of the needy ones and the hospitals in desperate need of oxygen. Unlike many Covid helplines of volunteers and organizations that were either switched off or didn't answer, Gurpreet's helpline numbers worked round the clock sans any break, and ensured that they were instrumental in providing all possible help to the distressed and the sick ones.
Sharing details of how he and his team were able to successfully undertake a pathbreaking humanitarian crusade in the most hopeless times, Gurpreet (President of Khalsa Help International) says, "We have been on Ground Zero since March 2020 when we began our langar sewa for scores of needy ones as well as for those who had lost their livelihood owing to the Lockdown. With the Covid situation turning more deadly this year in 2021, and the massive shortfall of medical Oxygen supply, we wasted no time in concluding that our team had a role cut out for all of them to cope with the untoward contingency. Fortunately while we had a good stock of empty cylinders, the challenge was to get them filled for meeting the ever growing demand of oxygen at various levels. Since the word "No" does not exist in my dictionary, there was absolutely no bias shown when people from all walks of life approached us for medical oxygen. We feel overwhelmed that Waheguru Ji blessed us to cater to the needs of all those that knocked our door in the crisis hour. The second surge of Covid was an unimaginable Tsunami that took a massive toll of human lives. The unprecedented times inspired us to make extraordinary efforts for Mankind. The area in the vicinity of Indirapuram Gurudwara was turned into a makeshift Covid Testing Centre where we not only conducted free tests, but also provided approximately 5 lakh free Corona Kits. We took care of 1500 patients that were home quarantined. As most of the people who had tested positive were unable to cook food at home and were not in a position to step outside their homes for buying medicines, our team of warriors, have been delivering food packets as well as medicines free of cost to all such needy ones. Senior citizens comprise a substantial segment of people that we are reaching out to, in these challenging times. Our first and foremost priority is to extend a helping hand to senior citizens who are staying alone without their children. Then our focus is on providing food and medicines to those below the poverty line and the migrant labourers. The Medical Oxygen Langar Campaign was in all a 40 day long assiduous exercise that saw us filling 2000 full sized cylinders, and subsequently delivering it to the needy ones at different nooks and corners. The news of our Oxygen Langar was all over the social media, and that enabled the needy ones to reach out to us for medical oxygen. We feel truly humbled that we could offer oxygen aid to 6 hospitals for helping them cope with the ever surging oxygen demand. In this entire period, we were successful in treating close to 465 patients. With the Covid 2021 resulting in large number of deaths, we undertook the initiative of adopting around 120 families so far. Our compassionate team of Khalsa Help International (KHI) volunteers have so far provided 250 tonnes of food ration, in addition to 5 lakh Corona Kits and huge quantities of masks, sanitizers, and other treatment amenities. Our langar sewa will continue unabated as we have always believed that no should go empty handed that comes to Guru's Dwaar (Gurudwara)."
No better way to conclude by quoting the ageless adage of William Arthur Ward, "Adversity causes some men to break, others to break records". No wonder, Gurpreet Rummy is all set to scale many peaks in times to come in the field of philanthropy.