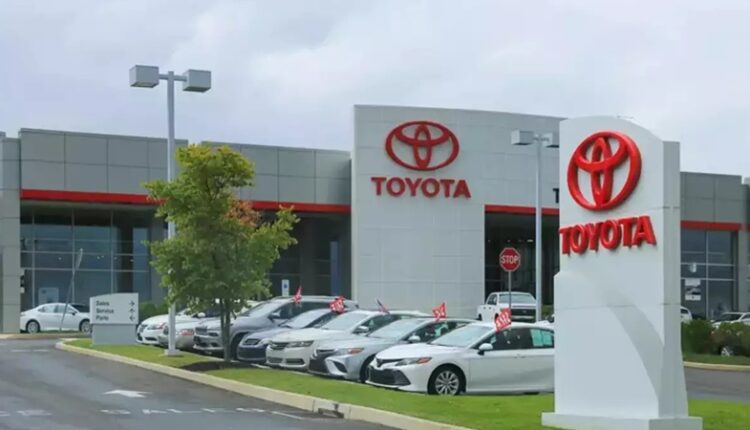 Toyota Dominates Global Auto Industry for Third Consecutive Year
Ten News Network
Mumbai (Maharashtra), 31st Jan 2023: Toyota has once again been named the world's largest carmaker for the third consecutive year. The Japanese automaker sold over 10 million vehicles in the past year, outpacing its closest competitors by a significant margin. The achievement solidifies Toyota's position as a leader in the global automotive industry and marks a major milestone for the company.

Toyota's success can be attributed to its broad product lineup, which includes a range of vehicles to meet the needs of a diverse customer base. From compact cars to SUVs, Toyota offers a vehicle for every type of driver. In addition, the company's focus on sustainability and innovation has helped to set it apart from its competitors, with Toyota's hybrid vehicles leading the way in the industry.
Toyota's strong financial performance has also been a key factor in its success. Despite the challenges posed by the pandemic, the company has managed to maintain profitability and continues to invest in new technologies and product development.
The company has also been recognized for its commitment to corporate social responsibility, with a focus on reducing its carbon footprint and contributing to local communities. Toyota has made significant investments in renewable energy and is a leader in the development of electric vehicles.
In conclusion, Toyota's continued success as the world's largest carmaker is a testament to its commitment to quality, innovation, and sustainability. With a strong product lineup and a focus on responsible corporate behavior, Toyota is well positioned to maintain its position as a leader in the automotive industry for years to come.