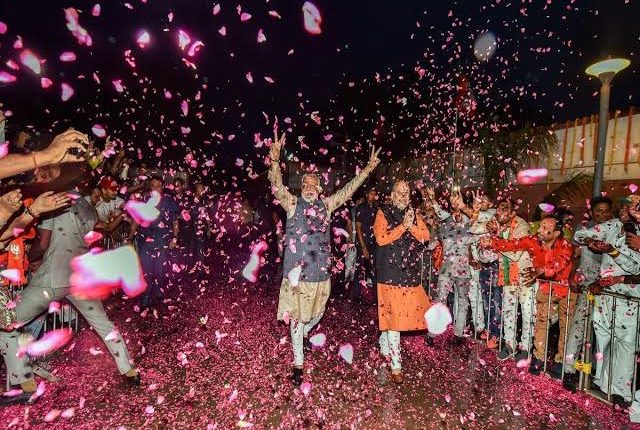 TsuNaMo hits hard at the opposition, Congress candidates in Delhi NCR can't even save their deposits
Talib Khan / Rahul Kumar Jha
Noida, (25/5/2019): As the "TsuNaMo" reaches new heights it is not surprising that the BJP comes back to power with full majority. But the results might have shocked the congress party because of their miserable performance in the elections, specially in UP.



In Uttar Pradesh's Gautam Budhha Nagar district the majority of votes were being cast in favour of top two candidates due to which 11 of 13 contestant of different parties had to forfeit their security deposits. None of the 11 candidates, including Congress' Dr. Arvind Kumar Singh contesting from Gautam Budhha Nagar could get the required one-sixth of the total valid votes.
Out of total 13.9 lakh votes polled no one except the winner Dr. Mahesh Sharma and SP-BSP Satveer Nagar could garner the required 2.3 lakh votes to save the deposit. Congress candidate got only 41,960 votes which is only 3% of the total votes polled.
Same story follows in Ghaziabad where 10 out 12 candidates including Congress' Dolly Sharma had to forfeit their deposits. With a total of 15.2 lakh votes polled in Ghaziabad, BJP's Gen. VK Singh and SP-BSP Suresh Bansal garnered larger number of votes required to escape the deposit loss, which is 2.52 lakh votes. Congress candidate Dolly Sharma could only manage 1.52 lakh votes.
While filing the nominations every candidate have to deposit an amount of 25,000 rs as security with the Election Commission of India. According to the Representation of the People Act, 1951, if a candidate gets less than 16.6% or one sixth of the total valid votes polled in a constituency, they have to forfeit their deposits.