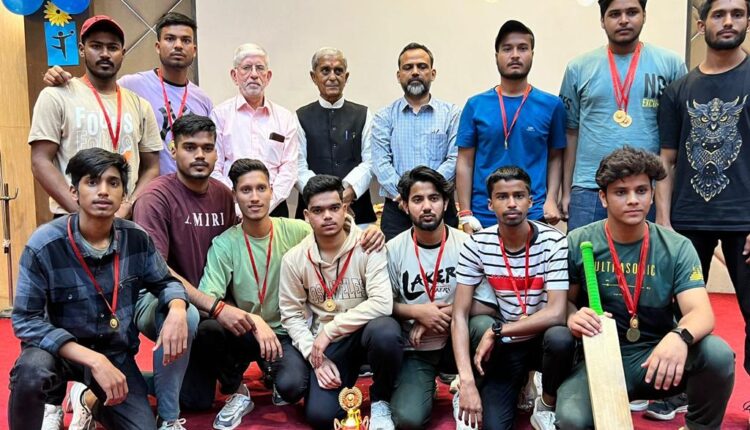 Two-day Polytechnic Championship-League organized by Galgotias University concludes
TEN NEWS NETWORK

The two-day Polytechnic Championship-League organized by the Polytechnic of Galgotias University concluded.
Rajya Sabha MP Harnath Singh Yadav arrived as the chief guest in this closing ceremony. After lighting the lamp and Saraswati Vandana, PK Chopra, Director General of Galgotias College of Engineering and Technology and Mohit Gaharwar, Principal of Polytechnic, welcomed the chief guest by presenting him a bouquet.
In his address, the chief guest encouraged the students and said that today India is the youngest country in the world. Teachers play an important role in building any nation. Along with this, students (youth) also have their own important responsibilities. Therefore, the youth of the country should remain disciplined and work hard to build a bright future for their nation. It is in the hands of youth to realize the dream of India to become a world leader again. I have full faith that one day you will definitely realize this dream by relying on the great culture of your country.
Today, all over the world, the youth of the country has increased the pride of the country in all fields, be it science, education or sports. This is a matter of great joy for all of us. My best wishes are with you. I pray to God for your bright future.
Director General PK Chopra and Principal of Polytechnic Mohit Gaharwar along with the chief guest awarded the winning teams.