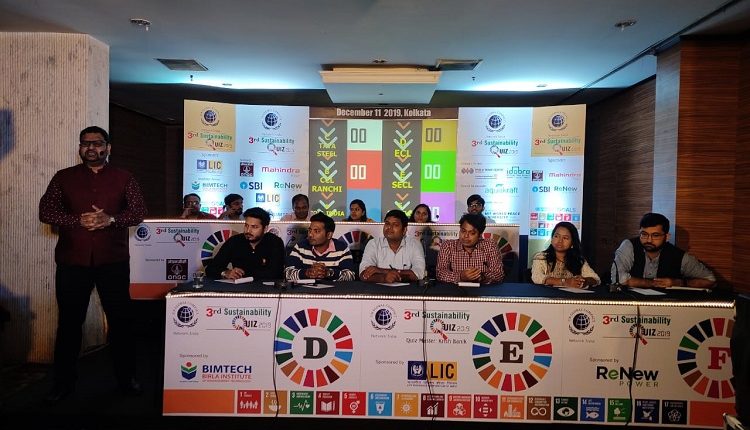 UN GCNI organizes 1st Round of 3rd SDG's Sustainability Quiz | Register Now for 2nd Round in New Delhi
Kolkata, 11/12/19: Today, UN Global Compact Network India organized the 1st round of 3rd SDG's Sustainability Quiz which is a part of 3rd SDG's Summit 2019.
The 1st round was organized in Kolkata in which over 20 teams participated including Coal India Limited, Tata Steel and Nestle India.
The Quiz was conducted by the Quiz Master, 'Krish Banik' in which overall 30 questions were asked which were based around the 17 sustainable goals set by the United Nations General Assembly.
The quiz is being organized in 3 rounds. The next 2 rounds of the quiz will be conducted in New Delhi on 14th and in Mumbai on 19th December, 2019.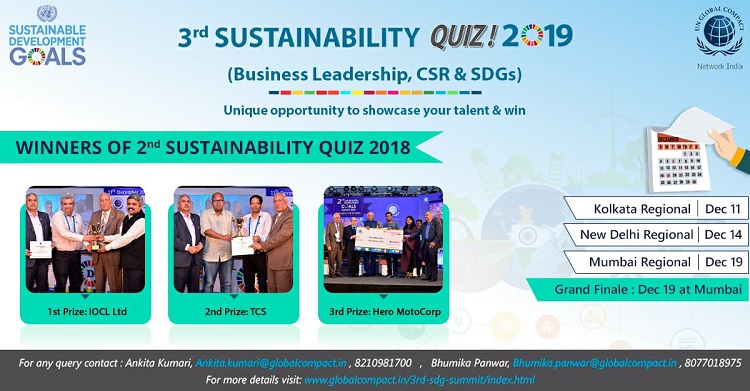 The Grand Finale of the quiz will also be conducted on 19th December in Mumbai which will be followed by the 3rd Sustainable Development Goals Summit on 20th December, 2019.
For Registration:
Ms. Ankita Kumari
Assistant Programme Manager – UN GCNI
Ankita.Kumari@globalcompact.in
+91-8210981700