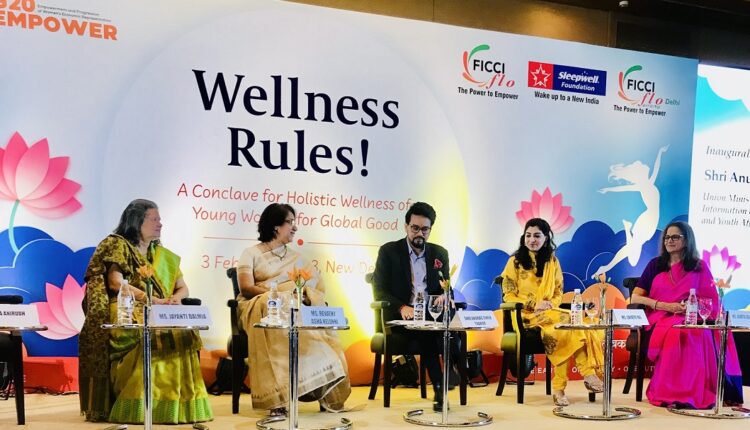 Union Minister Anurag Thakur inaugurates FICCI Ladies Proactive Wellness Conclave
Ten News Network
New Delhi, February 3, 2023: Financial inclusion is critical to achieving the economic empowerment of women — which is one of the targets under the fifth Sustainable Development Goal on gender equality.

"Women must be a larger part of the labour force as at present only 2 percent women are engaged in various jobs in the country, Empowering women, addressing their concerns and amplifying their voices is a priority for the present Government. India is the 3rd largest start-up ecosystem in the world with 107 unicorns. He said, women's contribution will be much more when India will move to become the 3rd largest economy in the next three years. " Said Mr Anurag Thakur , Union minister for Information and Broadcasting , sports and youth affairs while inaugurating a a Conclave for the proactive well-being of Young Women organised by the FICCI Ladies Organization in association with G20 Empower and Sleepwell Foundation here today .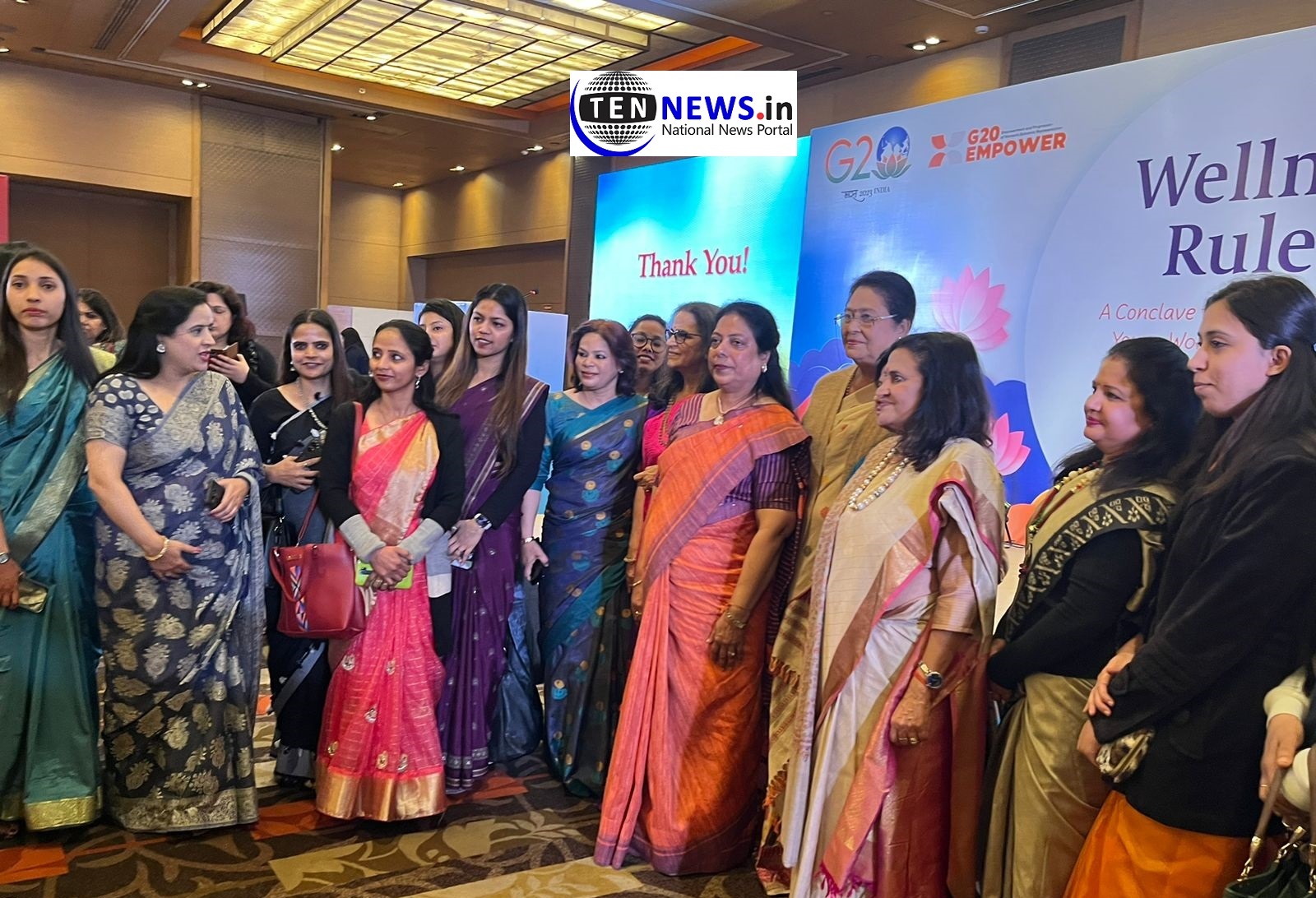 "Womens role in leading the national transformation has been a defining feature under the present regime in the country. Under the leadership of Prime Minister Narendra Modi, we have prioritised women's development and also women-led-development." Sasid Mr Thakur .
"From women sarpanchs to outstanding athletes, business leaders, legislators, entrepreneurs and technocrats the role of women in governance, public service, sports, social entrepreneurship and corporate leadership is being celebrated in India like never before!so as to ensure that each and every woman becomes confident, self-reliant, financially independent and thus increasing their participation in the society." He added .
"FICCI Ladies Organisation (FLO) , the  apex body of businesswomen in the country putting a spotlight on Women's Financial Wellness and Economic Empowerment along with  G20 Empower organised this conclave with the theme Ameliorating Holistic Wellness of "Young Women" for Global Good. The Conclave assumes importance in view of India's presidency of G20 and its focus on empowering and progressing women's representation in the economic development of nations." Said Ms Jayanti Dalmia, National President, FICCI Ladies Organisation , while speaking at the conclave .
"The Wellness Rules Conclave is probably the only event of its kind that will have interactive sessions aimed at learning and adopting best practices from India and the world and envisioning a way forward in creating an ecosystem for Financial Wellness of young women. The insights and ideas emerging from the Conclave are likely to inspire decision makers and ecosystem influencers. In India, and at a Global level." Said Ms Dalmia.
"The Wellness Rules Conclave is a forum to create Advocacy for all dimensions pertaining to Indian culture, heritage, aspirations, policies & programmes and best practices of various countries — aimed at Young Women's Financial Wellness. The Conclave would draw participation from all segments of society, especially college students & trainees, young women, women entrepreneurs and professionals." Said Ms. Namita Gautam, Managing Trustee, Sleepwell Foundation, while speaking at the conclave.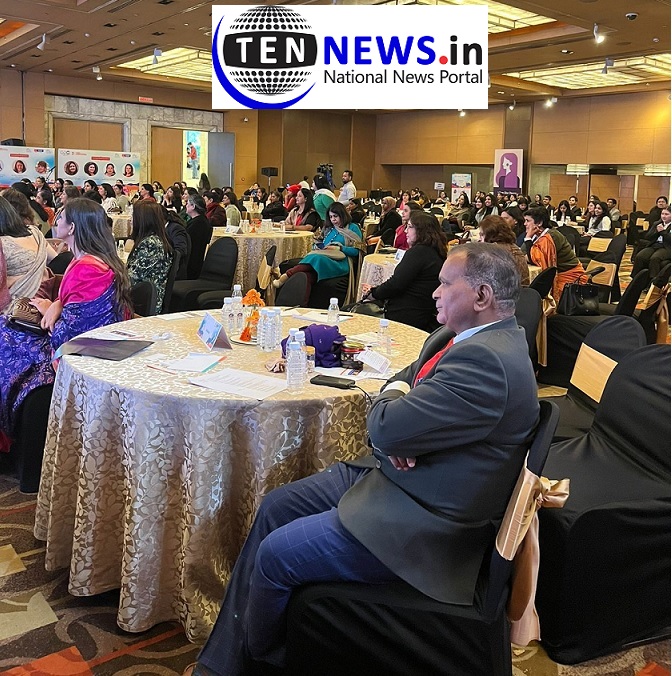 Some of the eminent speakers at the conclave will include Ms Revathy Asha Kelunni -film director, Ms Richa Anirudh Journalist and producer, Dr Yash Gupta- consultant Surgeon & Author, UK, Mr Sanjay k Roy- Managing Director Teamwork Arts, Prof Sunaina Singh- Vice Chancellor Nalanda University, HG  Amogh Lila Prabhu- Spiritual and Motivational Speaker ISKCON, Ms Bhakti Sharma – Sarpanch, Barkhedi Abdullah, Mr Amitabh Shah- Founder & Chief Inspiration officer Yuva Unstoppable, Ms Bansuri Suvraj- Lawyer Supreme Court of India, Ms Shani Rapaport Elsiony- First Secretary Head of public Diplomacy, Embassy of Israel, Dr Mariann Erdo- Director cultural Counsellor Hungarian Cultural Center, Ms Joyshree Das Verma- vice president, FLO.