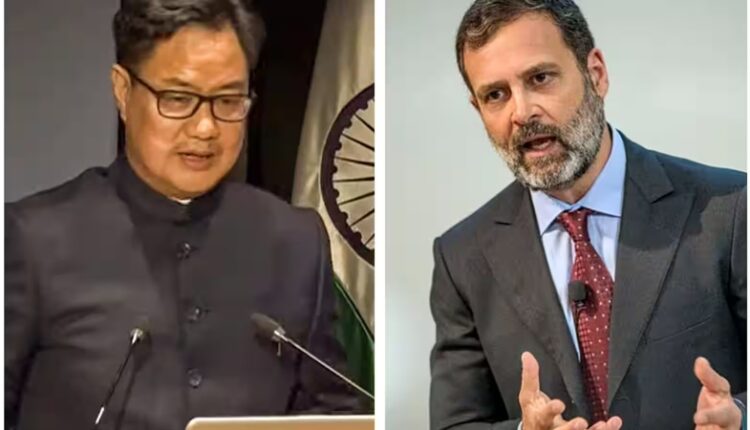 Union Minister Kiren Rijiju accuses Rahul Gandhi of threatening India's unity
Ten News Network
Delhi (India), March 9, 2023: In a recent development, Union Minister Kiren Rijiju has expressed his concerns over Congress leader Rahul Gandhi's speech delivered at Cambridge University.

The minister shared a video of the speech and claimed that the Congress leader has become an alarming threat to India's unity. Rijiju further stated that Gandhi is provoking people to divide the nation and that his actions have gone beyond acceptable limits.
The Union Minister went on to assert that "Prime Minister Narendra Modi's only goal is to ensure that India remains a united and prosperous nation, and any attempts to destabilize this are not acceptable." In his speech, Gandhi accused Modi of destroying India's democratic principles, which Rijiju believes is an anti-India statement that can be misused by anti-India forces to tarnish the country's image.
The Union Minister also remarked that "Rahul Gandhi is known as Pappu among the people of India, and while foreigners may not be aware of this," his speeches and actions continue to be a cause for concern.
Furthermore, Rijiju criticized the Congress leader for repeatedly relaunching the same product and marketing it overseas while the same gang is actively following his lead in India.
Earlier, the BJP accused Rahul Gandhi of insulting India's democracy from a foreign land during his UK tour. The current developments have raised several questions about the Congress leader's motives and intentions, with many concerned about the impact of his actions on the unity and integrity of the nation.