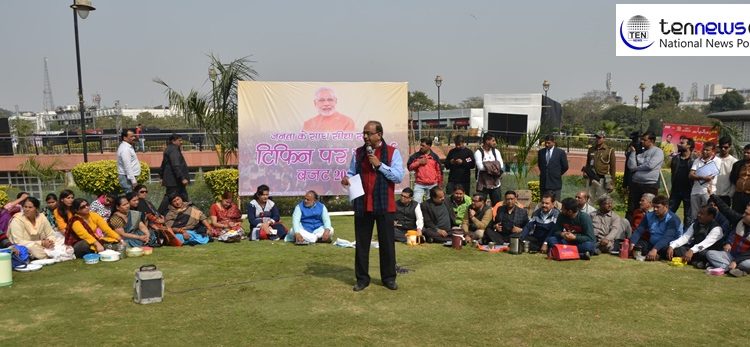 KASHIF HASNAIN (PHOTO/VIDEO BY SAURABH SHRIVASTAVA)
New Delhi: In a bid to highlight the key benefits of Union Budget 2018-19, Union Minister of State for Statistics and Programme Implementation, Vijay Goel hold a unique programme 'Tiffin Pe Charcha' at Central Park, Connaught Place on Saturday afternoon.
Around 100 of the party workers including women participated in the event. While addressing workers during the Tiffin Pe Charcha, Union Minister Vijay Goel said that this is a pro-poor and pro-middle class budget.

First time in the history of Independent India, a budget fully dedicated to the farmers and health. "Health and agriculture are the top priority of the BJP government. The government has delivered what they had committed during the election. Aayushman scheme, increase in MSP by 1.5 times are some milestone decisions of the Budget, "said Minister Goel.
He further said that the reason behind holding this programme to highlight the key benefits of the budget, so, people know about those initiatives and take benefit from it.