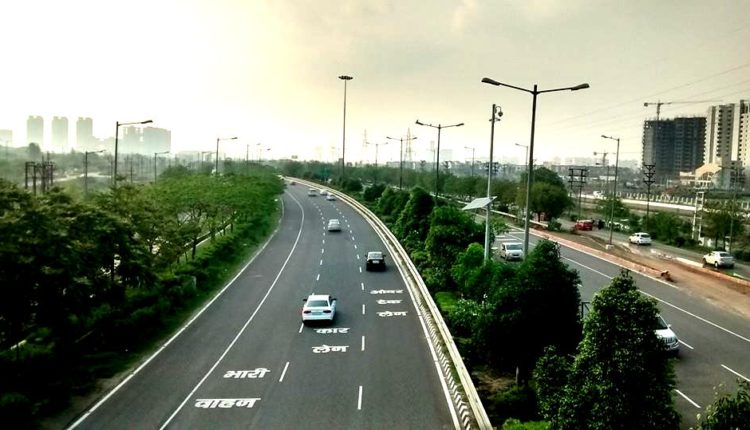 Unplanned, perpetual maintenance at Noida-Greater Noida expressway troubles commuters
Ten News Network
Greater Noida (19/05/2022): Noida-Greater Noida Expressway is often credited to be one of the best expressways in the country and its success paved way for further development of expressways in the other parts. This 24.53 km (15.24 mi) expressway begins from Mahamaya Flyover in Noida and culminates at Pari Chowk, Greater Noida.
While the stretch has drastically reduced the travel time and proved a boon to city residents in past years, it has gradually become a victim of apathy and unplanned maintenance.
While major patches of the expressway remained under maintenance with patch work and relayering for many months in the past years, causing jams, the same nightmare has returned now with another small bridge construction being carried out near Greater Noida border on the expressway.
This haphazard construction being done in a very unorganized manner is not only causing much traffic jam on the expressway but is also leading to pollution. While authority would be rightfully quick to penalize private construction facilities, they have shut eyes to much dust being produced here everyday due to construction activity.
The question that many seems to be asking is whether there are different yardsticks for private and public players when it comes to rule?
Moreover, this is giving a bad name to the city even internationally as lot of domestic and foreign delegates are regularly visiting Greater Noida Expo Mart for different conferences and expos. Traffic jam, construction without diversion, too much dust is all proving to be counterproductive of the purpose for which the expressway was
originally constructed.
This construction and maintenance on the main stretch towards Greater Noida without giving a proper diversion is also significantly adding the travel time from Delhi to Agra and Lucknow, thus defeating the purpose of two other expressways as well.