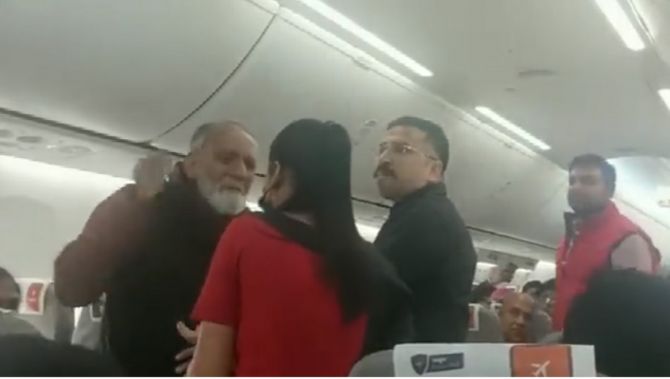 Unruly Passenger arrested for harrassing cabin crew during flight
Ten News Network
New Delhi (India), 24th Jan 2023: A passenger on a SpiceJet flight from Delhi to Hyderabad was arrested on sexual harassment charges on Monday, January 23, after he was accused of misbehaving with a female cabin crew member while boarding the aircraft in Delhi.
The airline said it offloaded the passenger, identified as Absar Alam, and another person who was traveling with him.
A written complaint was lodged by the airline's security officer, Sushant Srivastava, on behalf of the cabin crew member, and the police were called.
A video recorded by another passenger on the flight showed an elderly man arguing with the cabin crew and making inappropriate comments.
The passenger was arrested and charged under Section 354A (sexual harassment) of the Indian Penal Code.