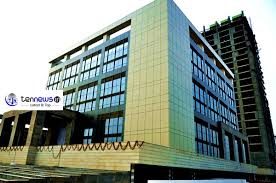 UP clinches second spot in ease of doing business ranking, GNIDA pioneers major reforms
Ten News Network
In a major achievement for the state government and its industrial development units and authorities, the ease of doing business ranking for Uttar Pradesh witnessed an improvement of 12 positions. The state has ranked on the second position in the overall ease of doing business ranking.
Expressing is delight over the performance, UP's industrial minister Satish Mahana tweeted, "It's an outstanding performance towards holding #EaseofDoingBusiness by UP. We have obtained 2nd position in BRAP 2019. It's a giant leap of 10 places by UP from 12th position in year 17-18."
He also lauded the untiring efforts of Chief Minister Yogi Adityanath and entire Industrial ministry for this improvement in ranking.
While the overall performance of state has been excellent, the Greater Noida Industrial Development Authority (GNIDA) has been at the helm of such reforms. In its previous board meeting itself, the authority had extended the date for getting building maps approved for plots for IT project to September 30.
Moreover, it also granted "industry status" to warehouses and logistics' businesses.
GNIDA officials have been extensively focusing and making necessary reforms to encourage setting up of industries in the region. In another major decision taken recently, the floor area ratio (FAR) norms were enhanced from existing 1.5 per cent to 2 + 1 percent for industrial sector.
Earlier in July, Uttar Pradesh government had eased norms for the land allotment of industrial land to companies and its positive impact was also visible in the Greater Noida Industrial Authority region. Fast tracking the land allotment process, the state government had fixed a timeline of maximum 15 days for mega, mega plus and super mega industrial units.