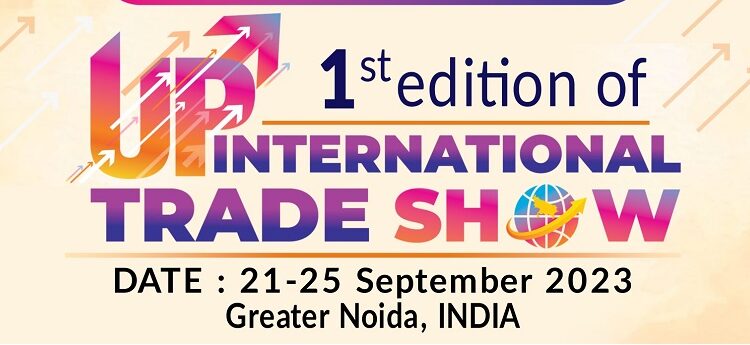 UPITS 2023 to Strengthen UP Government's Commitment to Improved Healthcare
TEN NEWS NETWORK

Just a few days ago, Uttar Pradesh Chief Minister Yogi Adityanath announced that every district in the state would be associated with a medical college, with the goal of providing better healthcare services to the population. This statement serves as a significant indicator of the state's commitment to the development of healthcare and welfare sectors.
During the inauguration of a hospital in Gorakhpur, CM Yogi Adityanath shed light on the government's dedication to improving healthcare services for the people. He highlighted the government's efforts to enhance medical facilities, citing the importance of programs like Ayushman Bharat and the Prime Minister's Jan Arogya Yojana in enabling marginalized individuals to access treatment in both government and private hospitals.
As part of the ongoing commitment to providing better healthcare services to the last person in line at affordable rates, the Uttar Pradesh government is now moving forward with the next phase of its initiatives. In this regard, the state government is jointly organizing the Uttar Pradesh International Trade Show (UPITS 2023) with the India Expo Centre and Mart. This trade fair brings together major players in the medical and pharmaceutical sectors, further emphasizing the state's focus on healthcare service enhancement.
UPITS 2023 will serve as an inspiration, featuring globally renowned healthcare providers such as Apollo Hospitals, Dr. Lal Path Labs, and Redicon Laboratories Limited. In addition, prominent names in natural medicine, such as Patanjali, Shri Baidyanath Ayurved, and Nirog Pharma Pvt. Limited, will also participate in the event. The trade show includes a dedicated section for the Ayurveda sector called 'Ayuryog Expo,' which will showcase various products and services in different categories of natural science, including Ayurveda, yoga, natural medicine, and health and wellness, with the overarching goal of ensuring better healthcare services for the common people, especially those from economically weaker sections of society.
Under the leadership of Chief Minister Yogi Adityanath, there have been significant transformations in medical education and healthcare for the underprivileged in Uttar Pradesh. Between 2017 and 2022-23, the state has completed or is currently constructing 59 new medical colleges, surpassing the 12 government medical colleges established from 1947 to 2017. Furthermore, the establishment of super-specialty services in medical colleges and the construction of an AIIMS in Gorakhpur mark significant achievements.
Additionally, medical colleges are being established in the remaining 16 districts of Uttar Pradesh. While four districts are utilizing public-private partnerships for medical college construction, work is underway on the plans for the remaining six districts.
UPITS 2023, with its array of renowned healthcare providers and natural medicine experts, promises to be a game-changer in the healthcare sector of Uttar Pradesh. The event's overarching goal is to ensure better healthcare facilities for all citizens, particularly the underprivileged and economically weaker sections of society.