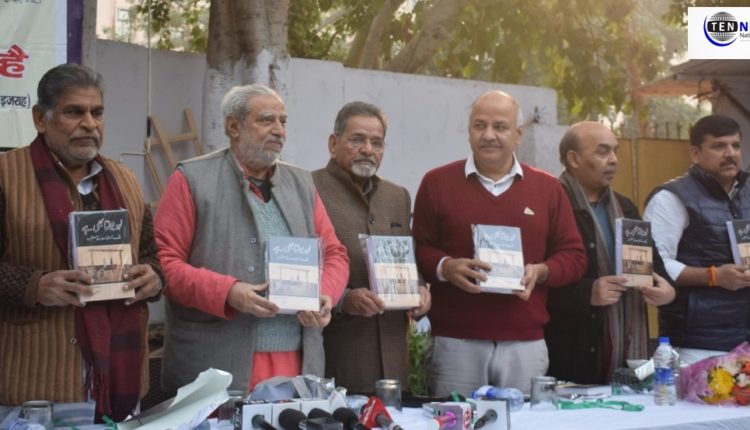 New Delhi: After the huge success of its Hindi version, the urdu version of Lahu Bolta Bhi Hai: Jange-Azadi-e-Hind Ke Muslim Kirdar', which highlights the role of 'Muslims' in India's freedom movement was launched by Delhi Dy. CM and Education Minister Manish Sisodia on Saturday in Delhi.
The 628-page non-fiction book authored by Shahnazwaz Ahmed (Qadri Sahab) written in simple and easy-to-be-understood language highlights thousand of freedom fighters from the Muslim community whose names were never mentioned in the events that led to India's Independence in 1947.
The book profiles more than 1,750 Muslim Personalities and their contribution in the country's freedom struggle.
The book launch event was inaugurated by Rajya Sabha MP Sanjay Singh and Martyr Ashfaqullah Khan's adopted son Shadabullah Khan was present as the special guest at the book launch programm.
Islamic Scholar and former MP Maulana Ubaidullah Khan Azmi, Renowned Samajwadi leader Professor Rajkumar Jain, Rais Ahmad of Rassaj Educational and Medical Charitable Trust were also present at the event.
The Hindi edition of the book was launched in January 2017 by former Justice Rajinder Sachchar, who passed away recently.