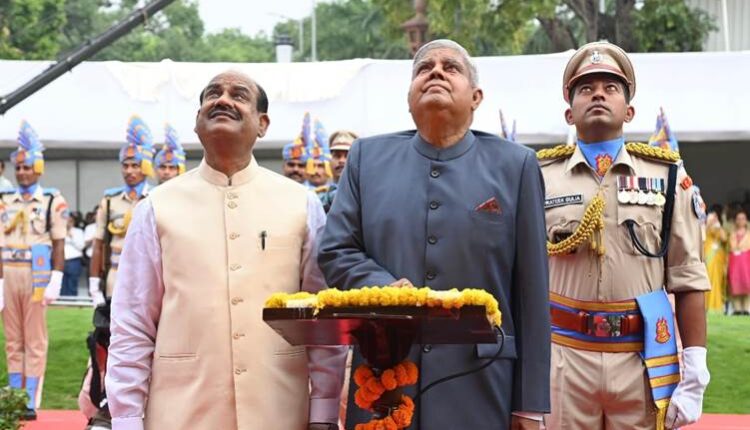 Vice-President hoists national flag at Gaja Dwar of New Parliament Building
Ten News Network

New Delhi (17/09/2023): Heralding a new beginning, from one glorious legacy to a new chapter in Bharat's Amrit Kaal, the Vice-President & Chairman, Rajya Sabha, Jagdeep Dhankhar hoisted the national flag at the Gaja Dwar of the New Parliament Building today. Speaker of Lok Sabha,  Om Birla also graced the occasion.
Describing it as a "historic moment & a milestone development," the Vice-President said that Bharat is witnessing epochal change and the world is in total recognition of might, power and contribution of Bharat.
"We are living in times where we are witnessing development & achievements which we never dreamt of. Our ground reality today is being reflected globally in the most affirmative manner," he added while speaking to media.
Union ministers, Members of Parliament across the political spectrum, Secretary Generals of Rajya Sabha & Lok Sabha were also present to witness this historic moment.