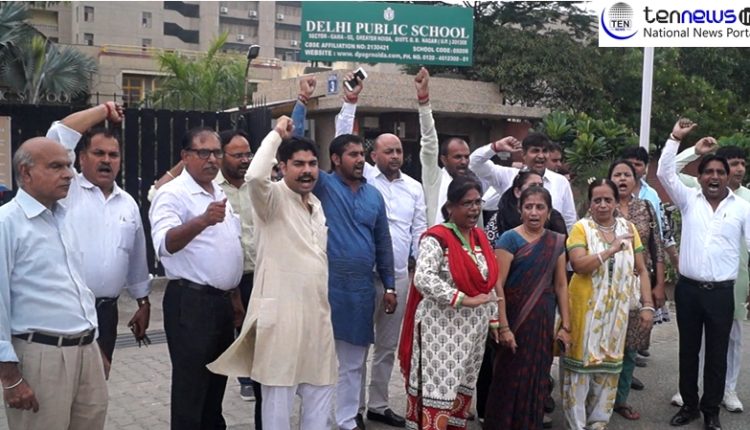 Victim and parents record statements in DPS Greater Noida sexual assault case!
Saurabh Kumar
The investigation is ongoing in sexual assault case of a three and half year old girl child in DPS Greater Noida. In this case the accused Chandi daas who was swimming pool lifeguard in the school had attempted the shameful act with the victim.
As of now the statements of victim and her mother have got registered in front of the magistrate as well as five more parents have also registered their statements. It is being alleged that school had shown carelessness and put pressure on victim parents to dissolve the matter. After this fact has to light, now school administration can also be treated as accused in the incident, as per some media reports.
Mother of the victim has also presented the call recording before the magistrate in which school administration is pressurizing her for dissolving the matter. School administration also tried to mislead all the parents by sharing a message one their phones mentioning that no such incident happened in the school and media reports are false and baseless.
On being asked about the recent developments of the case, media coordinator of DPS Greater Noida said that "We are not aware of all these facts and will try to confirm it, and only then after will be able to comment over it".