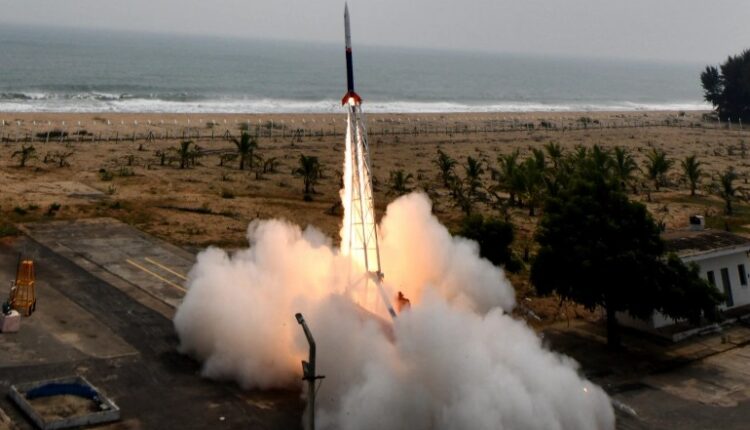 Vikram-S: Launch of India's first privately developed rocket successful
Ten News Network

New Delhi, Nov 18, 2022: India's first privately-launched rocket, Vikram-S lifted off at 11.30am, in a mission named "Prarambh (the beginning)".
2.3 minutes after liftoff, the rocket reached an altitude of 81.5km with three payloads weighing a total of 83kg. After 4.84 minutes, the rocket splashed into the Bay of Bengal at around 115.6 km from Sriharikota.
The rocket has been developed by startup Skyroot Aerospace. Skyroot is the first Indian startup that has entered into an MoU with ISRO to launch a rocket into space.
The company stated that Vikram-S was a single stage sub-orbital rocket which was powered by solid-fuelled propulsion. The rocket had been built with the help of advanced technologies, including carbon composite structures and 3D-printed components.
"Vikram-S will help test and validate majority of the technologies in the Vikram series of orbital class space launch vehicles, including many sub-systems and technologies that will be tested across pre liftoff and post liftoff phases of the launch," Skyroots Aerospace said.
Following the launch's success, Indian National Space Promotion and Authorization Centre (IN-SPACe) chairman Pawan Goenka stated, "All systems worked as planned. Skyroot demonstrated sub-systems that will go into their orbital class launch vehicles. This is a new beginning for the Indian space sector and a historic moment for all of us."