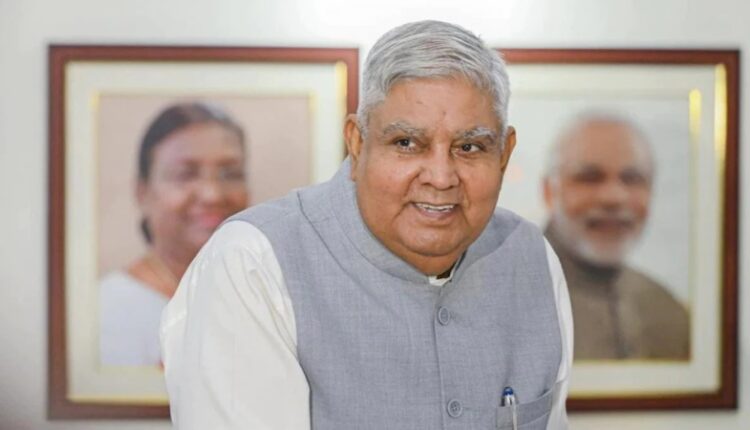 VP Dhankar Predicts India will be the Third largest Economy by end of this Decade
Ten News Network
New Delhi (India), 25th February 2023: Indian Vice President Jagdeep Dhankar was present at the 61st Convocation of Indian Agricultural Research Institute (IARI) where he launched various new varieties of fruits, vegetables and cereals.

He also mentioned that Agriculture is the spine of the economy and elucidating on this fact said that agro and agro based industries are the motivating force of the Indian economy. Adding to his point Dhankar said, "we must not let anyone taint, tarnish and diminish the achievements of those who toil for the country."
At the convocation the Vice President also said that India is unstoppable and a rising global star. He added that at the conclusion of the decade India will become the third largest economy in the world and taking a jibe at 'global experts' he said that despite predictions India's growth is indomitable.
India is currently the fifth largest economy and is constantly growing the Vice President said that is was no minuscule feat but a milestone achievement further he said, "farm and agro sector had significant contribution in India's global rise."