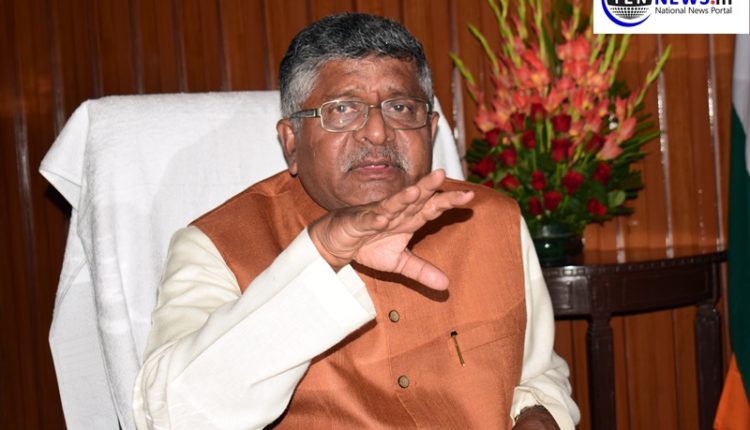 We respect Freedom of speech but will not tolerate misuse of it: Ravi S Prasad after taking charge of IT Ministry
Talib Khan (Photo-Video) Lokesh Goswami Tennews New Delhi :
New Delhi, (3/6/2019): Taking charge of IT Ministry today, Ravi Shankar Prasad said that amongst his priorities will be revival of state-owned MTNL and BSNL. The minister, however, asserted that the telecom corporations will have to respond with professionalism and cooperation.
While briefing the media after taking charge he said,
'We will hold spectrum auction this calendar year, Other issues that will be prioritised by the minister include 5G trials in 100 days, fast tracking of five lakh wifi hotspots, and promoting telecom manufacturing.
IT Minister Ravi Shankar Prasad sent a strong message to social media firms asking them to maintain constitutional sanctity and guard against misuse of their platforms for acts of terrorism and communalism.
Soon after assuming charge of the IT Ministry, Prasad – known for taking a firm stance on social media misuse in the past said, "While we all respect freedom of speech and expression that is sacrosanct for us and part of the constitutional guarantee, but that is also subject to reasonable restriction."
The IT Ministry, last year, began work on tightening rules for social media and online companies, for which it held wide public consultations.