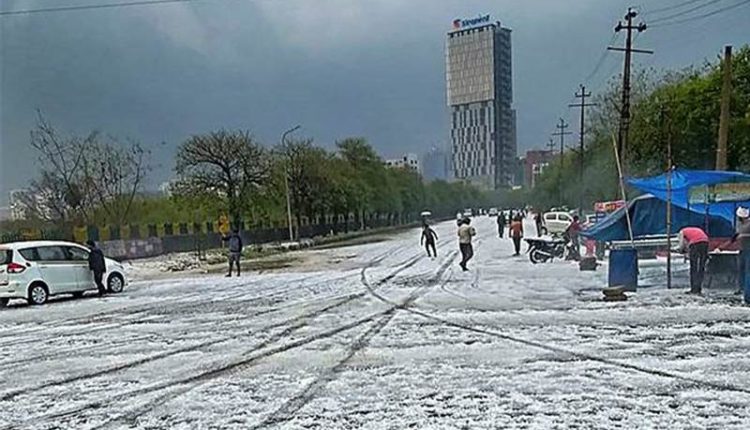 Western disturbance to hit Noida again, Hailstorm and Rain expected on Thursday
Saurabh Kumar
Greater Noida (1/3/2019) : Noida is expected to receive another spell of rain with hailstorm and strong winds on Thursday. The arrival of fresh western disturbances is the reason behind rains which is expected to happen in the city. The city has received many spells of rains in the month of March. Two different western disturbances have affected the region earlier in March.
With the rains which are expected a day after, the temperatures in the city is also expected to go down by 3 to 4 degrees Celsius. This will put a break on the rising temperatures in the city which had reached to a maximum of 28 degrees Celsius recently.
The officials have informed that the summer will finally arrive on March 18 as temperatures will continue to rise afterwards. A senior official talking to news daily confirmed, "Fresh western disturbance will hit the city on Thursday. There is every chance that it will bring rains, strong winds and thunderstorms into the city."
It is to be noted that a total of seven western disturbances had affected the city in the month of February.