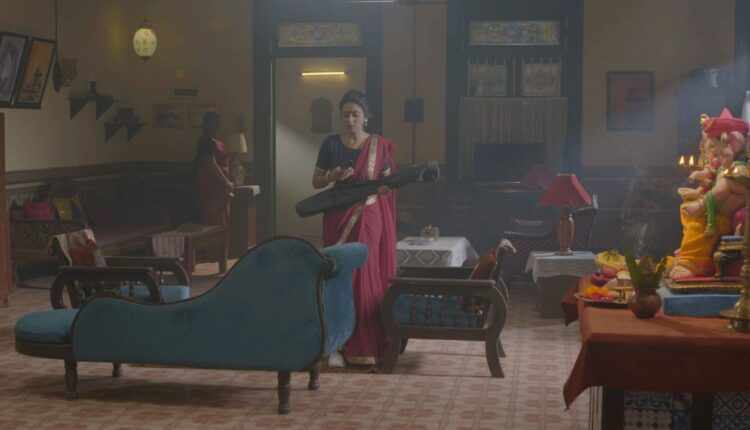 What! Can Haseena sort things out between her and Shivani? Find out on Sony SAB's Maddam Sir

Sony SAB's loved cop drama has viewers hooked week-on-week with entertainment coupled with interesting cases that MPT (Mahila Police Thana) takes on. The latest track showcases the conflict between SHO Haseena Malik and the leader of Chingari Gang, Shivani Tai.
Viewers have recently seen in the show how Chingari Gang is interfering in all the MPT cases. Despite Haseena's multiple warnings to Shivani, Chingari gang continues to take the wrong route to give justice to the victims. Going forward if MPT doesn't stop Chingari Gang from taking the law in their hands, Haseena will find herself in a big fix. Haseena learns that all the members of the Chingari gang have been victims in the past and not receiving justice has been the reason for them to start this gang. In order to tackle Chingari Gang, Haseena comes up with a plan that if MPT gives justice to the victims before Chingari gang does, the trust will be built on the police system again and the victims will not need Chingari Gang anymore.
Will Haseena's plan be successful? While Shivani Tai will not give up easily, can Haseena defeat her with her plan?
Commenting on the latest track Gulki Joshi who plays the role of SHO Haseena Malik said, "Shivani Tai is the leader of Chingari Gang, she has been a victim and was not served justice by the Police system. She started Chingari Gang to give justice to victims like her but she doesn't understand that she is breaking the law by doing so. The conflict between Haseena and Shivani will continue if Haseena doesn't think strategically to put an end to it. Haseena has a plan but will that work? Viewers will soon get to find that out in the upcoming episodes."