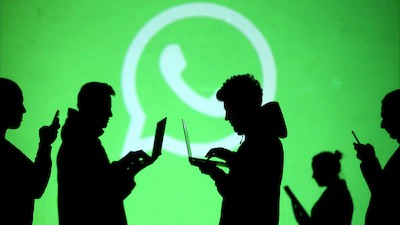 WhatsApp banned over 45 lakh Indian accounts in February
Ten News Network
New Delhi (India), 2nd April 2023: Meta owned WhatsApp prohibited over 4.5 million accounts in February, a significant increase from the number of accounts it barred in January, according to the popular messaging platform's India monthly report.

In January, 2.9 million profiles were blocked by WhatsApp, preceded by 3.6 million in December and 3.7 million in November.
The user-safety report includes information on user complaints received and WhatsApp's response to them, as well as WhatsApp's own proactive measures to address abuse on the network.
A WhatsApp spokesperson said, "As captured in the latest monthly report, WhatsApp banned over 4.5 million accounts in the month of February."
The report said, "Between 1 February, 2023 and 28 February 2023, 4,597,400 WhatsApp accounts were banned. 1,298,000 (1.2 million) of these accounts were proactively banned, before any reports from users."
The report further added, "We respond to all grievances received except in cases where a grievance is deemed to be a duplicate of a previous ticket. An account is 'actioned' when an account is banned or a previously banned account is restored, as a result of a complaint."
Large digital platforms (with more than 50 lakh users) are required by IT regulations to post compliance reports each month that include information about complaints received and actions taken.
Large social media companies have faced criticism in the past for the false news, hate speech, and misinformation that circulated on their platforms.
Concerns about digital platforms acting arbitrarily in removing content and "de-platforming" users have repeatedly been raised by some places.
The Grievance Appellate Committee (GAC) mechanism, which enables users to challenge decisions made by social media platforms by submitting their complaints on a new portal, has been introduced by the government.