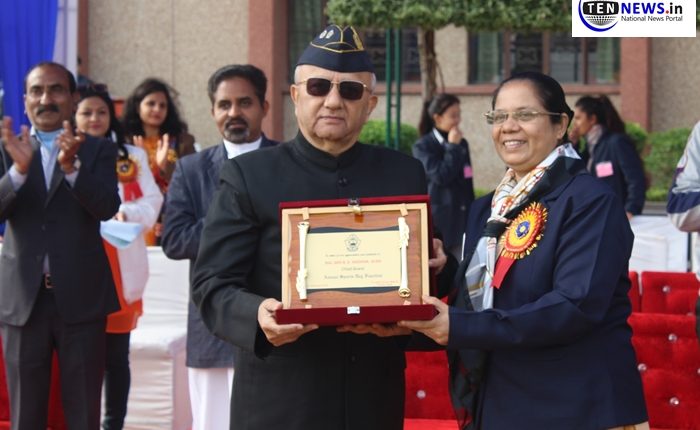 With gala of sports event, Annual sports day commenced at Father Angel School, Greater Noida
Saurabh Kumar \ Baidyanath Halder
Greater Noida 14/12/2019 : Today, Father Angel School, Greater Noida organised its annual sports and cultural programme.
Major General B D Wadhwa was the chief guest for the event who was welcomed by the school principal by presenting a bouquet. The gala event began with welcome speech followed by flag hoisting.
Later the school students conducted a synchronized march past along with the school flags showcasing the team spirit and their discipline. Torch lighting was also done as a symbol of peace, friendship, hope and tolerance.
The sports meet was officially declared open by the chief guest after the opening ceremony. The chief guest in his speech first praised the march past done by the students "The march past held here is outstanding and for me, its almost matching the level of Indian Army. One thing I always advise students is to keep themselves away from social media and spend less time on social media." He also urged parents to keep their children happy at home.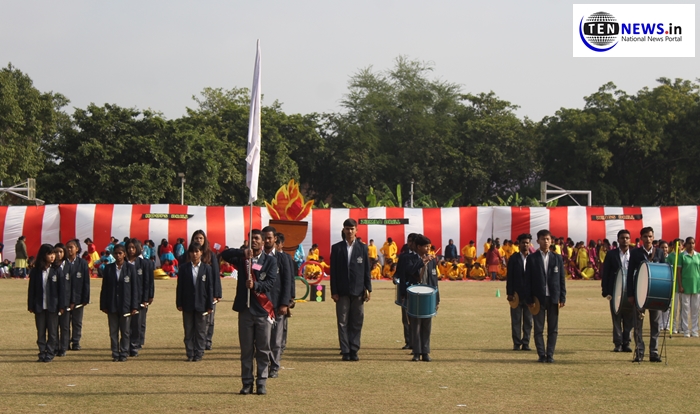 School principal in her address said "Children are the treasures of the god who brings happiness to the world. We here at Father Agnel take care of all-round development of the students and in this, sports play an important role. We are very proud of our student's achievement in the field of sports and would like to shower blessing to them."
The students participated in various athletic events like Race, Long Jump, High jump, Shot put. Student also displayed their mastery in aerobics and pyramid formation etc. The little stars of the school entertained the audience with a foot-tapping dance.
The sports day came to end with prize distribution and student looked happy by clinching medals as the got tuff competition form their opponents.