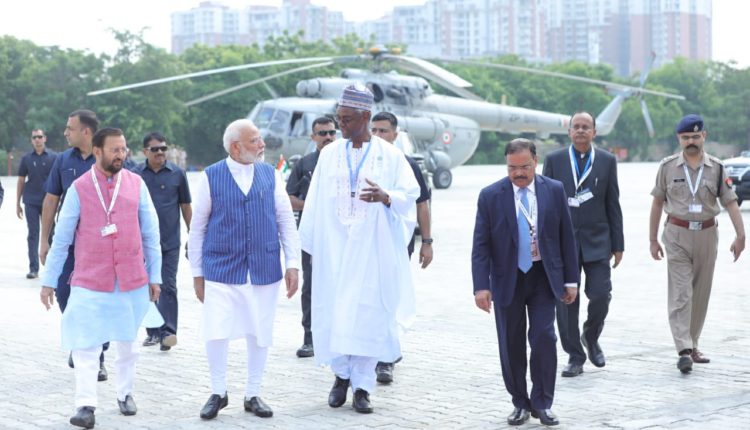 'World is facing negative impact of climate change' : PM at UNCCD COP14
Saurabh Kumar
Greater Noida (09-09/2019) : Prime Minister Narendra Modi addressed a high-level segment meeting at the gathering at the Conference of Parties (COP14) to United Nations Convention to Combat Desertification (UNCCD) on Monday and said that climate change was leading to land degradation of various kinds.
He said India would be happy to propose initiatives for greater cooperation in addressing issues of climate change, biodiversity and land degradation. Earlier, Union Environment Minister Prakash Javadekar addressed the gathering and talked about India's agenda of combating desertification.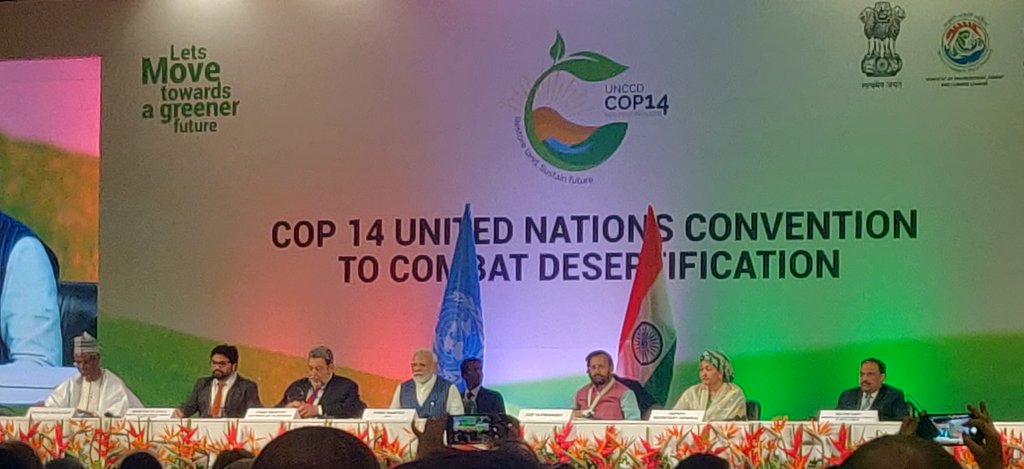 "Climate change and deteriorating environment impact both biodiversity and land. It is widely accepted that the world is facing the negative impact of climate change." He assures every step will be taken to Combat Desertification
He also talked about his Government program to double the income of farmers by increasing crop yield through various measures.
India is hosting the UNCCD COP14 from September 2 to September 13. The conference, being held at India Expo Mart in Greater Noida, is aimed at adding to the global discourse on environmental issues, especially those relating to land management.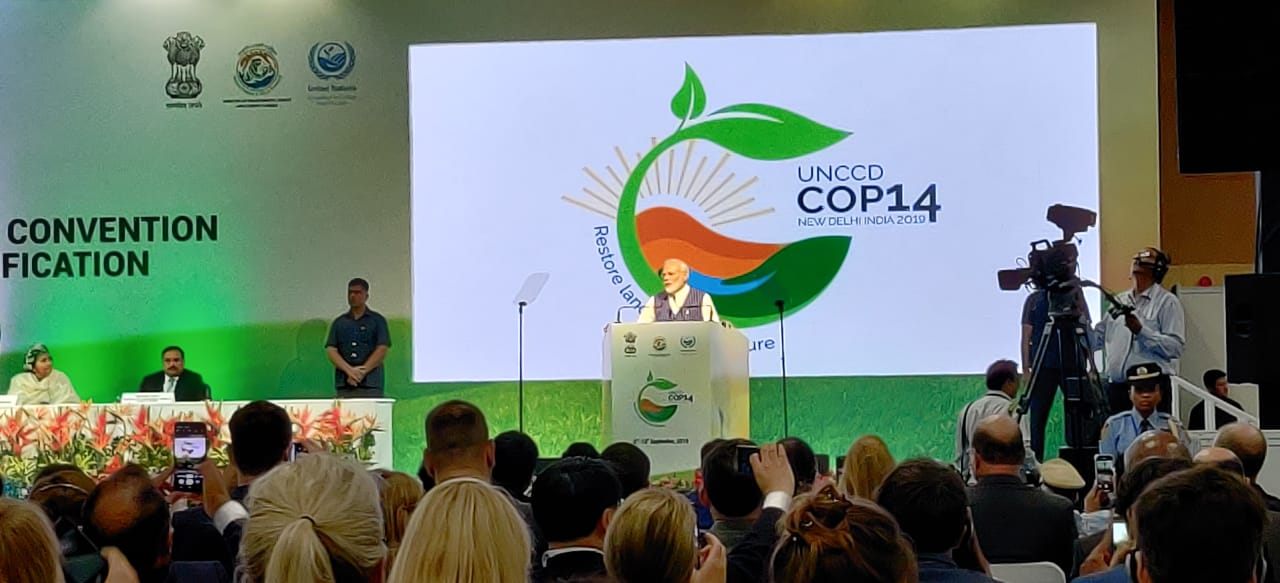 Around 196 countries and 94 environment ministers are taking part in the mega event. Ministers are expected to announce their targets for land restoration and come to a consensus on measures to address the emerging threats of forced migration, sand and dust storms, and on actions to strengthen resilience to droughts.