Yamuna Expressway Authority – Entreprenuers Association Press For Faster Development
Saurabh Kumar
Greater Noida :  On 7th June members, Yamuna Expressway Entrepreneurs Association met with S. K. Dubey, ACEO Yamuna Authority and appraised him with the problems being faced by them. Members detailed over the status of the application filed for the industrial plots in the year 2013 in which physical possession of the plots are yet to be provided. The issue of penal interest and regular interest payable with each instalment was also raised by the association members.
Over these issues giving clarification on them, S.K Dubey told that "the development work of sector 32 is being done on priority basis but due to unavailability of the land the development work is not completed. The land is being purchased with the mutual consent of farmers due to that the whole process becomes more time-consuming. While in the second issue the board of YEIDA waived penal interest of some applicants while rest of applicant are under consideration and soon board will take a decision in it."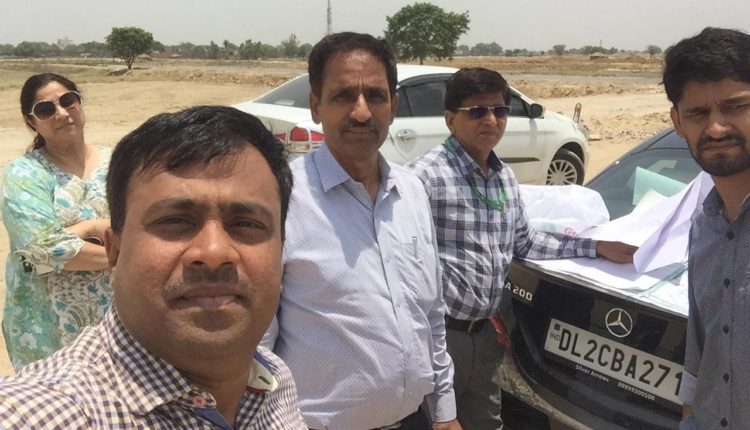 Vishesh Kumar Yadav an authority official took all members of the association for site visit and detailed about the development and the construction of roads is being done in the area. He briefed members about the construction status and informed through the following points:-
• The partial land related to sector 32 is yet to be purchased by authority.
• Construction of the roads is in progress the continuous roads could not be made as whole land is not in the possession of YEIDA.
• The direct road connecting the sector 32 to Yamuna Expressway is under construction and to be completed in approximately 2-3 months.
• The complete sector peripheral roads could not be completed due to nonavailability of land.
• The construction work of Drainage, Sewer, Street Lighting, Electricity, and other facilities is yet to be started after completion of roads.