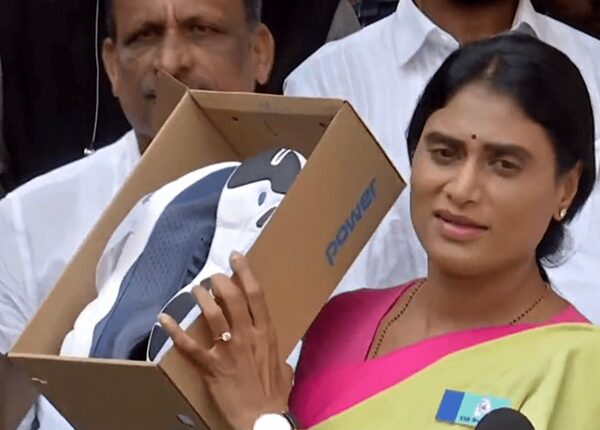 YS Sharmila Challenges KCR to Walk with Her to Expose States Plight
Ten News Network
Telangana (India), February 2, 2023: YS Sharmila, president of the YSR Telangana Party, has dared Chief Minister K Chandrasekhar Rao to walk with her for just three kilometres to get a glimpse of the plight of the people in Telangana.

At a press conference in Hyderabad on Thursday, Sharmila accused KCR of failing to keep the promises he had made to the people of the state over the last nine years. She also said that she would gift the CM a brand new pair of shoes for the padyatra.
Sharmila is all set to resume her Praja Prasthanam padayatra in Warangal district, which was stopped two months ago by the state government.
The leader also recalled how her padayatra was "ruthlessly attacked" when she tried to expose KCR's failures and corruption.
To prove her point, she challenged the CM to walk with her for a full day and promised to withdraw from politics if he could show that the people of the state were happy.
Sharmila was recently arrested by the police after she refused to call off the padyatra due to a tense situation. She was later shifted to Hyderabad; however, she was arrested again while leading a protest march towards the CM's residence.
The YSR Congress chief has been vocal about the state government's failures and has promised to continue her fight for the people of Telangana.