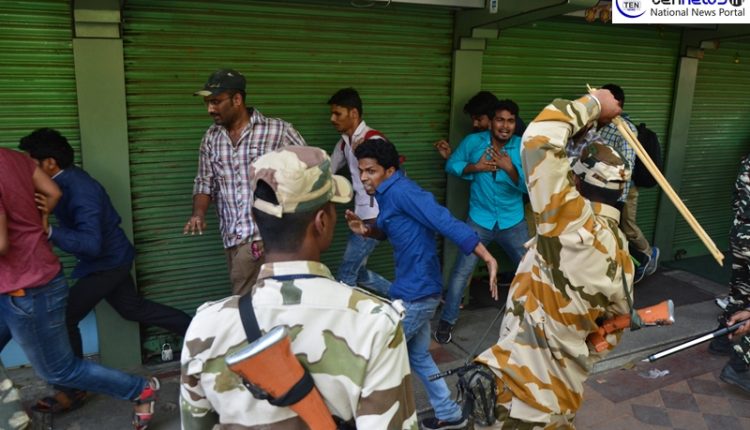 Yuva Halla Bol: Angry Students take to Streets to Protest against SSC Paper Leak, Over 800 Students Detained!
PRERIT CHAUHAN (PHOTO/VIDEO BY SAURABH SHRIVASTAVA)

New Delhi: A day after protests against the CBSE paper leak shook New Delhi, Staff Selection Commission (SSC) aspirants, school students came together in support of their demands.The agitating students are demanding a Supreme Court-monitored CBI inquiry into the paper leaks of CBSE and SSC exams. The protesters converged in Central Delhi and marched towards Parliament. They were detained after a mild lathi charge.

In the Afternoon! Angry SSC students took to Delhi streets to protest against SSC Paper Leak. After a mild lathi charge, over 800 students were been detained hy the police. CRPF, RAF and Delhi police were on the spot to control the agitating students.

Talking to Ten New one of the Protesters Said, PM Modi must order the police not to be violent with the protesting students.Students are not violent. We are protesting peacefully. If the police will use force, things will be out of control."

Blaming ABVP after the lathi charge by the police. SSC Candidates Said, "ABVP has tried to hijack SSC, CBSE and Yuva Halla Bol protests. Do you know why? Because they're involved!! In Vyapam Scam, there were 56 murders dubbed as deaths. All under BJP", Said one of the Protester.