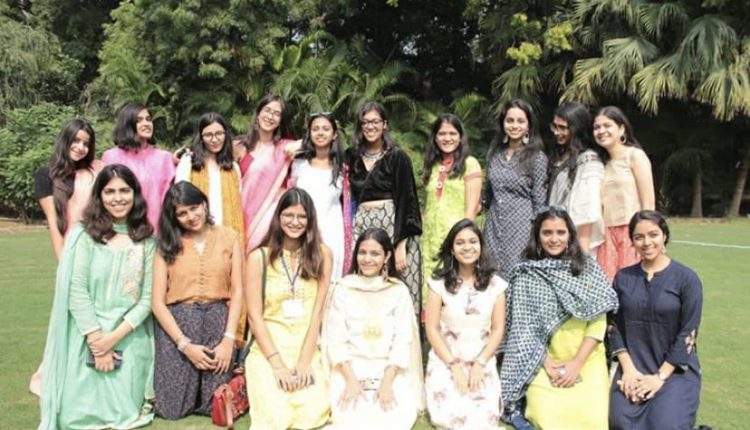 A Network of Care
By Manali Kandhway (President of Enactus LSR)
Mental Health, termed as the "new Global Pandemic", often finds professional help inaccessible, due to the high price which comes with it.
With the world mulling over a "cure", enters Project Ruhani, under the aegis of Enactus Lady Shri Ram College for Women, a zealous team of 20 girls, to turn the tables over. Enactus is a social entrepreneurship society and an international non-profit organization working in more than 1710 universities across 36 countries. It is a community of students, academic and business leaders committed to using entrepreneurial action for transforming lives.
Project Ruhani emerged with a vision to make mental health accessible, affordable and inclusive for all. The project brought therapy to your doorstep. The team introduced the novel idea of creating empathetic and supportive communities with group therapy through technology.
The need of this initiative rose multifold, as the world crumbled down under the weight of Covid-19. To deal with feelings of loneliness, isolation and apprehension, the team linked therapists to people through online video conferencing. With help just a click away, the participation has been extraordinary. An extensive range of themes are covered during group therapy, circulating around how to tackle mental distress during such turbulent times. This was expanded to include alternative therapies like art, music and dance, through workshops such as "Mandala Art", "Sound Healing", "De- Stress with Dance Movement", etc. The Project took pride in hosting sessions for the LGBTQ+ community as well.
Ruhani also collaborated with 'Haiyya', to further the idea of the "Resilience Circle".
With the purpose of creating emotional bonding and a sense of togetherness, this is a group of 8-9 people who collect together, which has become a safe space for people to vent out their pent up emotions to a group of completely unknown individuals, without fear of judgement, or any other adverse consequence.
Project Ruhani found it's place in the 'Top 5 Best Ideas' in the Impact Competition hosted by Enactus.
An annual series of regional and national competitions showcases Enactus teams' impact, evaluated by global business leaders. National champion teams advance to the prestigious Enactus World Cup.
Ruhani is set to take plunge into the Nationals in August.
Project Ruhani has been able to create such an unprecedented and intricate network of care, which one did not know could exist. What came along with that was hundreds of smiles, blossoming bonds, touching tales, and hearts reaching out to each other. What these passionate girls receive in return is the greatest gift they could ask for- Gratitude.