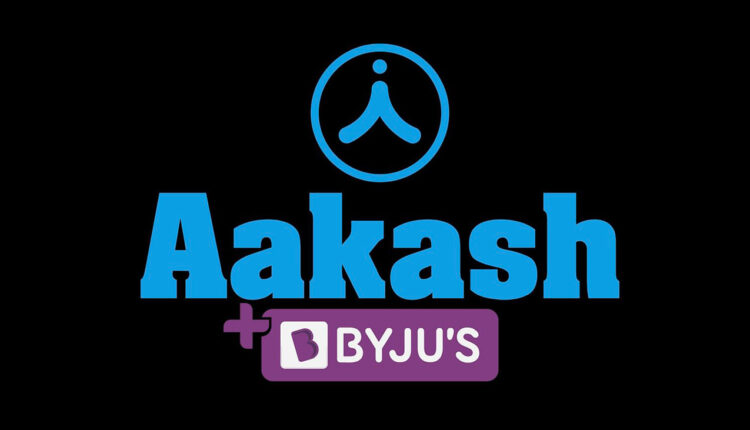 Aakash BYJU'S launches 'Education for All' towards inclusivity and empowerment of girl child
August 10: To commemorate the Government of India's Azaadi ka Amrit Mahotsav initiative, Aakash BYJU'S, the national leader in test preparation services, is organising a major drive toward inclusivity and empowerment of girl students in the arena of private coaching for higher education through 'Education for All,' a nationwide project to offer free NEET and JEE coaching and scholarships to nearly 2,000 Class VII-XII students from underprivileged families, particularly girls.

According to the initiative, all selected students will take Aakash BYJU's National Talent Hunt Test – 2022 (ANTHE 2022), the institute's premier scholarship exam, which will be held across the country between November 5-13, 2022, both online and offline. Based on unique considerations, the top 2,000 students will receive free tutoring to Aakash BYJU's most sought-after NEET and IIT-JEE coaching programmes.
Aakash will collaborate with chosen NGOs to identify students who are economically disadvantaged, only have a girl kid, or are single parents (mother). Aakash BYJU'S has over 285+ centres across India, the most of any coaching school in the country. On average, each centre holds 9 classes.
Aakash Chaudhry, Managing Director of Aakash BYJU'S, commented on the 'Education for All' project, saying, "Being in the sector for so long, we observe that the desires for medical and engineering education are only rising in our nation." Our youthful brains are awestruck by these two professions and the prospects for self-development and societal contributions they provide. However, millions of students cannot afford private tutoring, which can significantly improve their chances of passing the admission examinations. Gender discrepancy exacerbates the affordability issue, since families are unwilling to invest money on educating girls beyond a specific grade level. These circumstances impair the morale of students from disadvantaged backgrounds, as well as girls in general. We are doing this through 'Education for All.'
He stated that the quality of coaching provided to the beneficiaries will not be compromised. "The plan is to make each of Aakash BYJU's rapidly expanding network of centres a centre of excellence not just in coaching but also in inclusion and women empowerment. We are confident that this initiative will get an overwhelming response from poor families and the ones with a single girl child or a single parent or both."