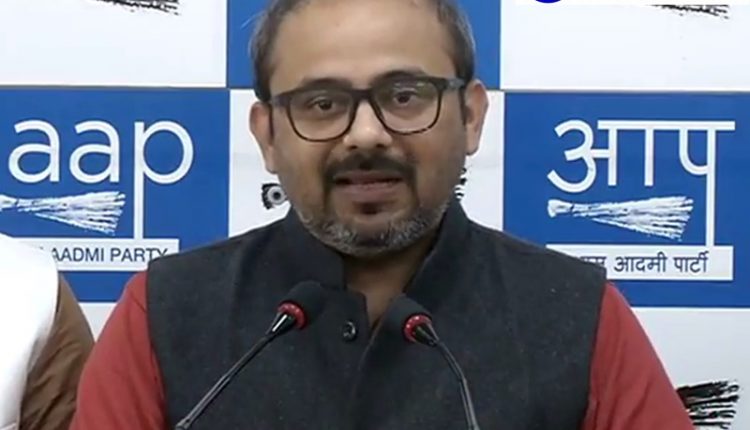 AAP Leader Dilip Pandey Accuses BJP Mayor Preeti Aggarwal of Corruption!
Prerit Chauhan (Photo/Video) By Lokesh Goswami Ten News Delhi :
New Delhi: North Delhi Municipal Corporation Mayor, Preeti Aggarwal, is facing allegations of large-scale corruption and a vigilance inquiry has been initiated against her, AAP demanded a CBI probe in the case.

Aam Aadmi Party on Thursday launched an offensive against the North Delhi Municipal Corporation Mayor Preeti Aggarwal who is a BJP leader, after reports surfaced regarding investigation started by the vigilance department of the civic body against her.
AAP Leader Dilip Pandey, Addressing Media Said, "BJP has become synonymous with corruption. Be it Lalit Modi, Vijay Mallya or Nirav Yadav who are running away. All these things point out that the BJP is on the verge of becoming most corrupt party.We had time and again highlighted in the past that the Mayor Preeti Aggarwal is corrupt, now only one can see the proof behind our complaints. We demand that for a fair probe the mayor should be removed from the post and or the matter should be investigated by the CBI."