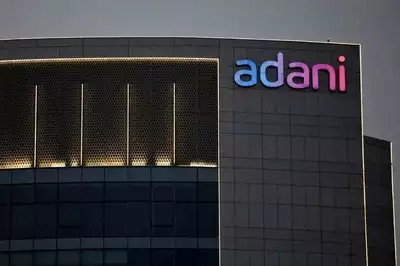 Adani Group Hires Top Law Firm Amidst Controversy Over Allegations of Corporate Fraud
Ten News Network
Mumbai (Maharashtra) 10th Feb 2023: Indian business magnate Gautam Adani's conglomerate, Adani Group, has hired the prestigious activism defense law firm Wachtell, Lipton, Rosen & Katz as it faces the fallout from the US-based short-seller firm Hindenburg Research's recent revelations.

Hindenburg Research accused the Adani Group of engaging in corporate fraud, money laundering and taxpayer theft through a web of offshore shell entities controlled by the Adani family in tax havens. The allegations led to a selloff in Adani Group stocks, erasing $117 billion in combined market value.
Adani Group has vehemently denied the allegations and has threatened to take legal action against Hindenburg Research, calling the report "bogus." However, Hindenburg Research has welcomed the threat of legal action, stating that it stands by its report and believes any legal action taken against it would be meritless.
The pressure on Adani Group continues to mount, with Norway's $1.4 trillion sovereign wealth fund announcing that it has sold its remaining stake in related companies. Meanwhile, shareholder Life Insurance Corporation of India has stated that it will engage with the conglomerate's management soon. On Friday, the Supreme Court of India will hear two public interest litigation pleas related to the Hindenburg report, adding further complications to the situation.
The hire of Wachtell, Lipton, Rosen & Katz, which has a history of defending high-profile corporations, including Twitter Inc in 2022, adds to the list of challenges faced by the Adani Group. The outcome of the Supreme Court hearing and the company's response to the allegations will likely determine the future of the conglomerate and its reputation. As Sameer Kalra, founder of Target Investing in Mumbai, stated, "The pressure will remain on the stocks till the companies get all clear."