After 12 hours, fire in Ecotech 3 situated factory yet to stifle, 10 fire tenders at the spot
Saurabh Kumar
Greater Noida (11/3/2019) : Today early morning a massive fire broke out in a private printing factory under Ecotech 3 police station area. For now at least 10 fire tenders are continuously struggling to curb the fire but yet it's not fully in control.
As per the information today early mornin g around 5:15 Greater Noida fire department received information of fire in a printing factory named Brij Wasi Printings. Thereafter fire tenders immediately rushed to the spot and around a dozen fire engines were deployed at the spot. People from nearby companies have been evacuated and no casualties have been reported yet.
Aurn Kumar Singh Chief Fire officer GBN told that "We immediately rushed to the spot after we received the information. For now, we have restricted the fire to a specific area but as there are chemicals filled drums which are working as a catalyst in igniting the fire again and again as the temperature of the area is very high."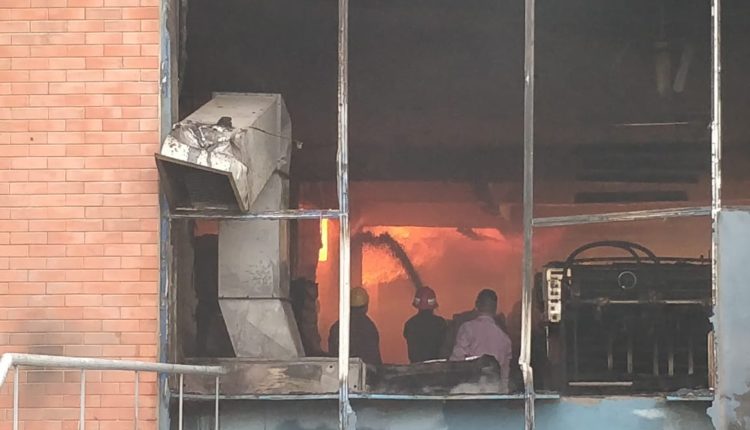 We are also using foam to curb the fire as well as thinking for deploying Hydraulic platforms. Our boys are trying their best and soon fire will be fully under control."
Reportedly, goods and papers worth in crore told to behave burnt down but actual figures will get clear once the fire gets stifle. According to reports, a short circuit was the reason behind the major fire.